Miss the other tutorials in this series? Watch them here:
In our previous tutorial, we converted the affirmation from the Ultimate Content Starter Kit into a video ( click here to watch that tutorial ).
Now we're going to convert that video into audio content.
Why Should You Care About Creating Audio Content?
Here's the reality...
Audio is extremely powerful.
And some of your audience will simply prefer audio to the written word or video.
That's why there's a whole segment of your audience who will never read your books or watch your videos...
...but they may go through ten Audible audio books and listen to a dozen podcast episodes every month.
These are the audiophiles in your audience. And you need to cater to their listening needs during their usual commute or exercise routines.
So in this tutorial, we're going to start with the .MP4 video file we created in the last tutorial...
Step 1: Convert the MP4 Video into MP3 Using Auphonic
And we're going to use a simple tool called Auphonic to convert the .MP4 video to a .MP3 audio file.
Once the file is turned into an .MP3 file, it's ready to share!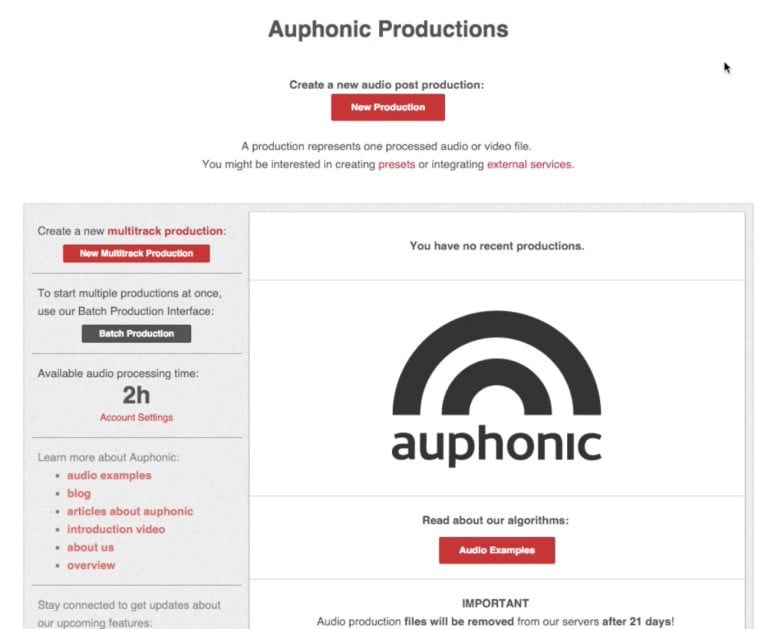 Auphonic offer 2 free hours of processing time every month, with additional hours available for purchase if you're a heavy user.
Step 2: Create a "New Production" in Auphonic
We're going to select "New Production" and then select our video file.
Once the file is loaded, we're going to leave all that metadata blank since we're not going to actually use this as a podcast.
We are going to choose the output type as an .MP3 file. You can choose other formats as well.
Now we're going to convert that video into audio content.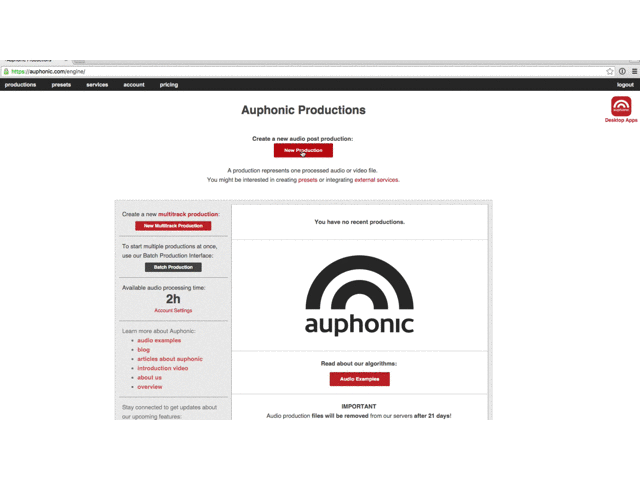 Then we're going to simply click "Start Production":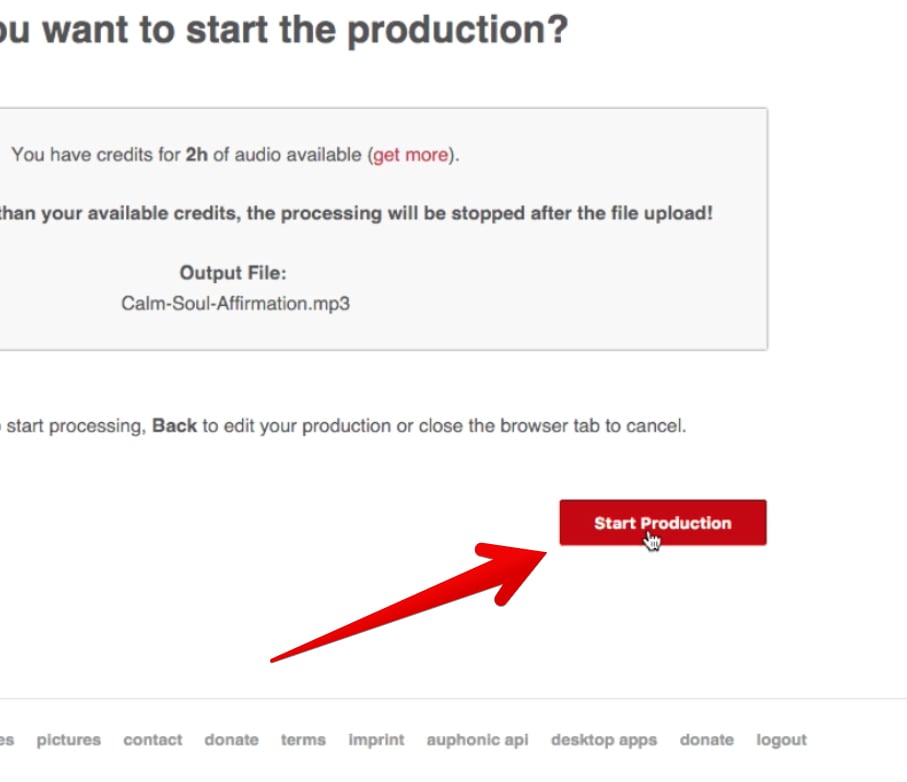 Step 3: Download the MP3 Version
After just a few minutes of waiting, the file is processed and ready to go.
Click "Download" to download your file: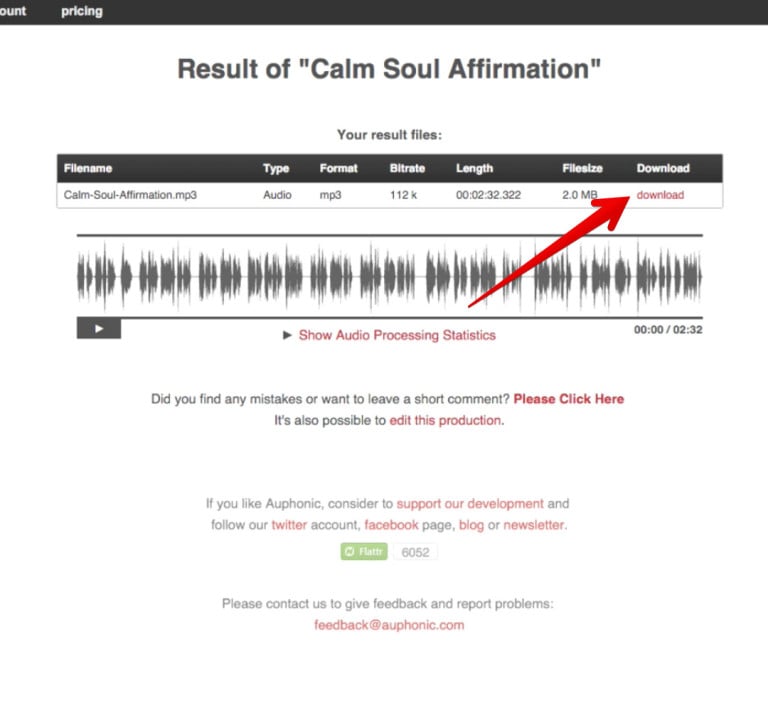 Step 4: Use the Audio Online and Offline
That's it! You've got a fantastic piece of audio content that you can share with your tribe.
You can embed it on your blog. Send it via email. Create a physical CD using a service like Trepstar or Kunaki.
Simple, right?
Step 5: Grab the Affirmation from the Ultimate Content Starter Kit
If you're already a member of PLR.me, you can start doing this right away.
If you're not yet a member, you can get started with our Ultimate Content Starter Kit … absolutely free.
The Ultimate Content Starter Kit includes:
1 Article (minimum 500 words)
1 Personal Reflection Affirmation (great for blog posts to inspire and motivate your readers)
1 eBook (sell it, give it away, or do what you like)
1 Worksheet (great for a content upgrade)
3 Inspirational Graphics (great for social media – can be branded, sold, or given away as a loyalty builder)
...all of which you can use IMMEDIATELY in your own business.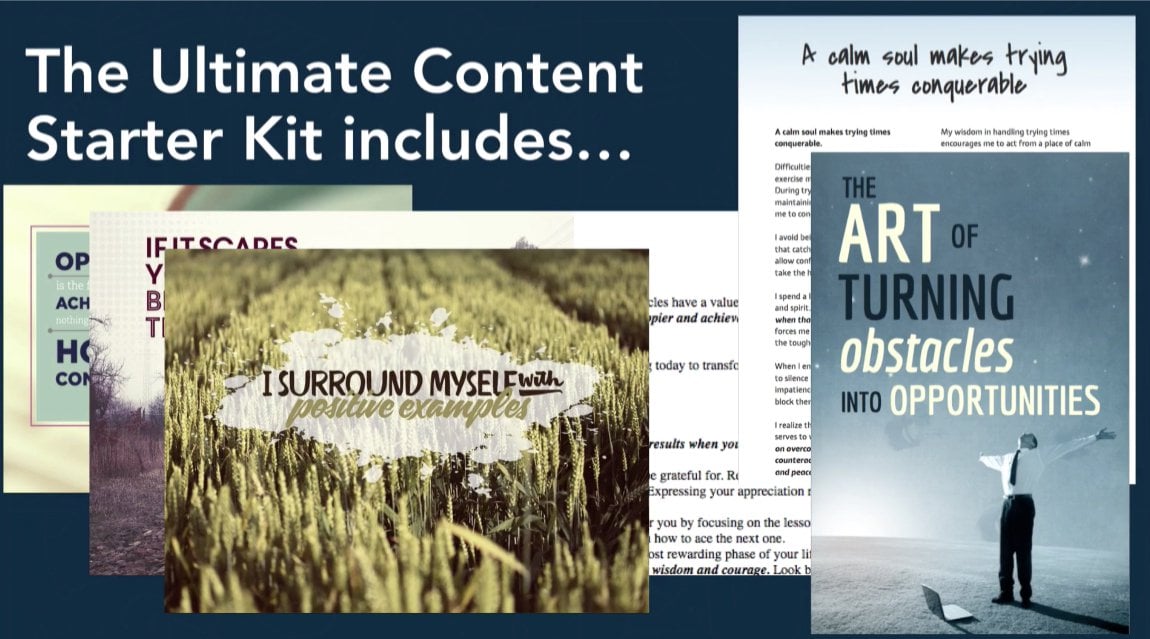 Our Done-For-You Content is the secret behind some of the top successful coaches, including:
Internationally recognized speakers
Award-winning international coaches of the year
Psychiatrists
Life and success coaches and consultants
...and many other busy professionals
Why are the top health & wellness coaches using our done-for-you PLR.
me

content?

Because the top coaches know that their time is best spent focusing on their clients…

...and NOT creating every email, blog, product, graphic, or social post from scratch.

That's where the average coach struggles and stalls.

But PLR.me clients are doing some amazing things…

From creating coaching magazines to holding transformational retreats to getting 15,000+ people on their email list to creating a coaching tripwire… and a ton more...

Our done-for-you licensed content is expertly researched, written, and designed, so you can tweak, re-write, or use as is…

And the best part?

You do not have to write a single word from scratch…

...and you do not have to find, pay and babysit expensive freelancers to get the job done in weeks (or months!).

Give the sample pack a try and see for yourself.

Download your Ultimate Content Starter Kit for FREE...