Catch up with the other parts below:
Let's transform the affirmation from the Ultimate Content Starter Kit into a presentation slide deck for SlideShare.
Step 1: Grab the Affirmation from the Ultimate Content Starter Kit
We're going to be working from the Microsoft Word version of the affirmation: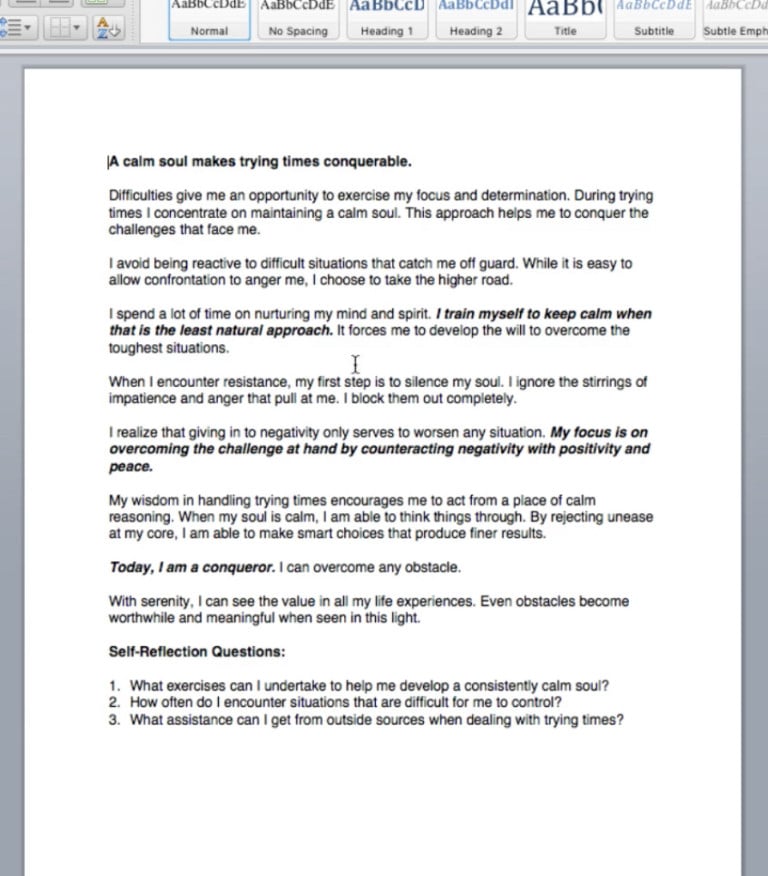 Step 2: Add Heading 1 & Heading 2 Tags
In order to turn the document into slides, we need to tag the various parts of the document in order to let PowerPoint know which parts are titles and which parts are body text.
To create a title slide, highlight the text and click "Heading 1":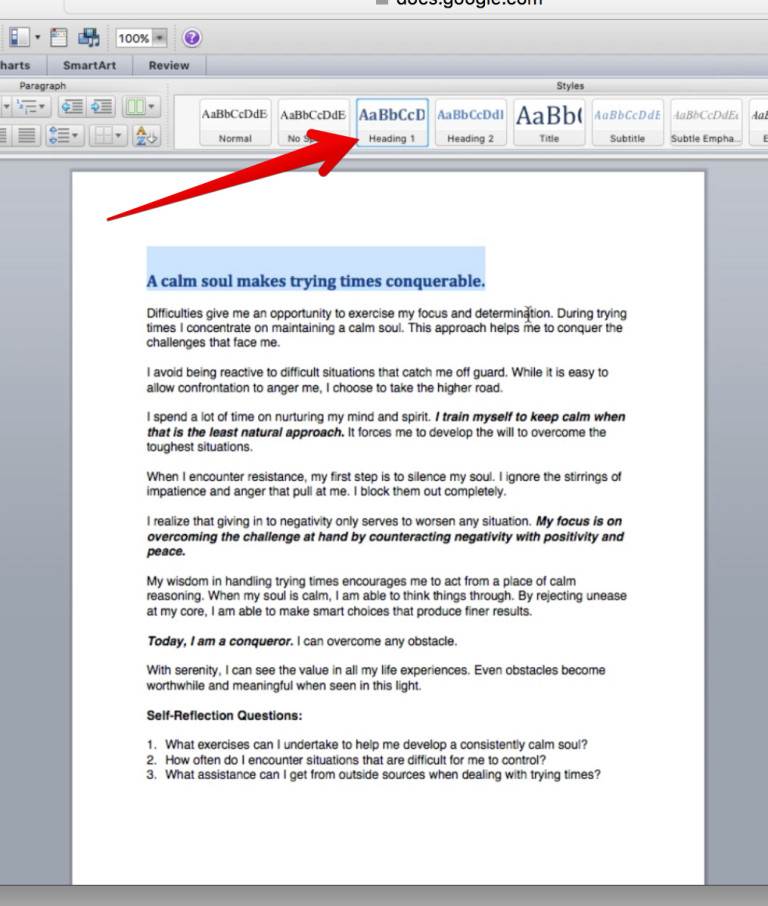 If we want something to be body text, simply highlight it and select "Heading 2":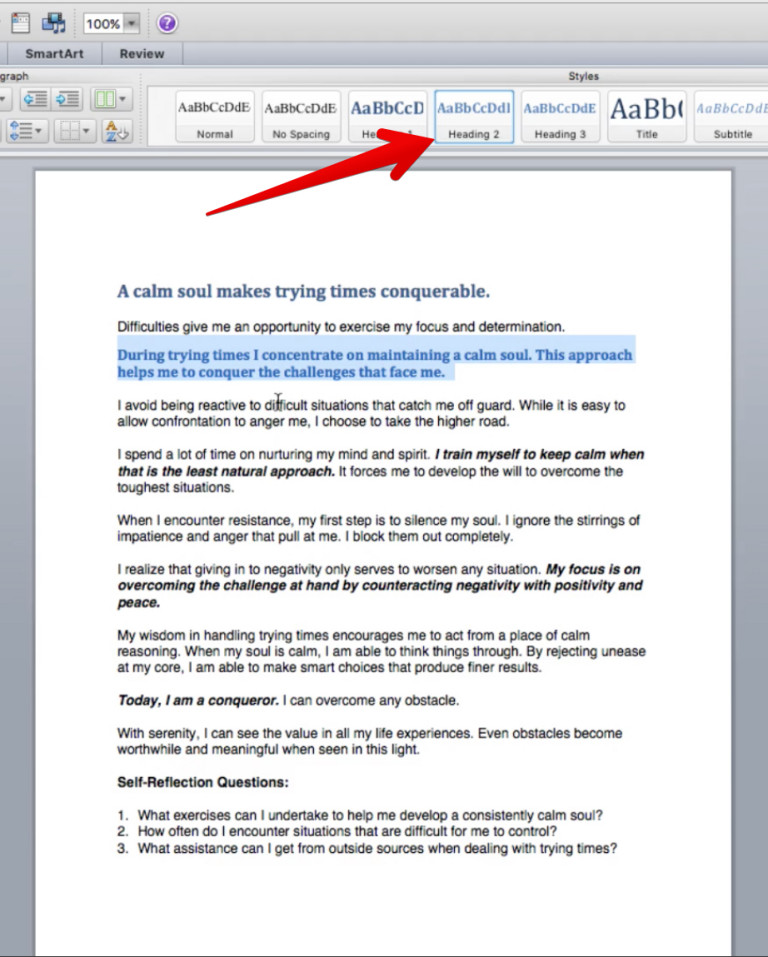 The end results should look like this: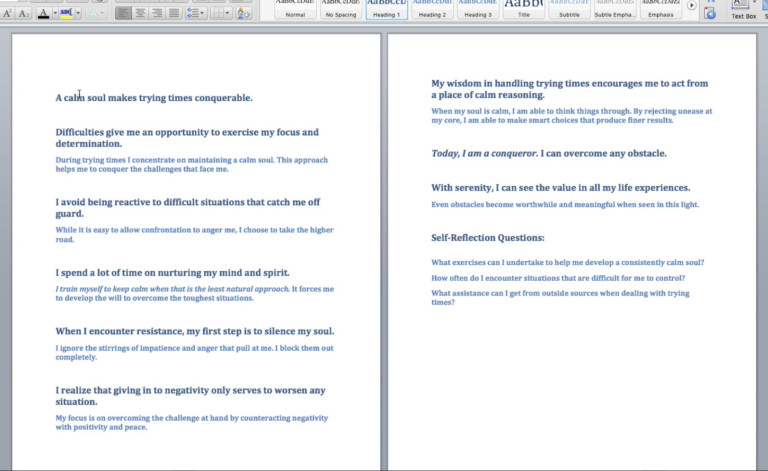 It doesn't look pretty… yet! But it'll soon be transformed into something beautiful #BeastToBeauty
Step 3: Save the Affirmation in Rich Text Format
Now we need to save the document as a "Rich Text Format" document by clicking "Save As" and then "Rich Text Format":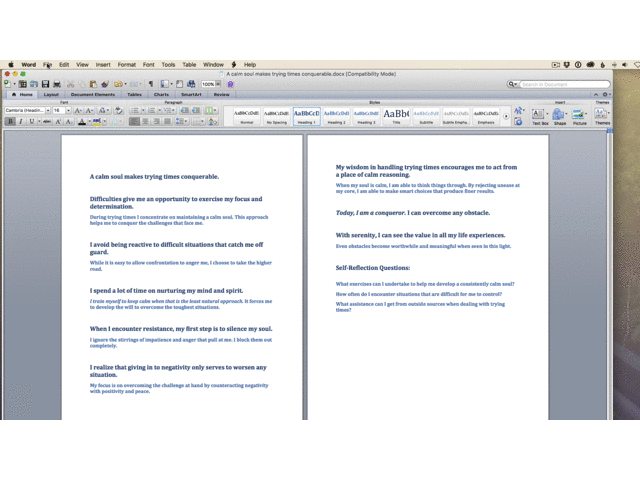 Step 4: Open PowerPoint and set to "Widescreen"
No we need to open up PowerPoint. Once PowerPoint is open, select a template and set the "Slide Size" to "Widescreen":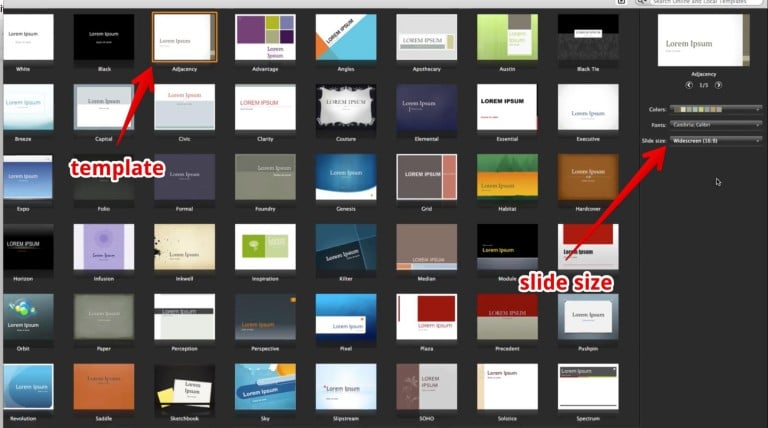 Step 5: Import the Affirmation Rich Text "Outline"
Next we need to import the Rich Text Format document we created into PowerPoint by clicking "New Slide" and then "Insert Slide From Outline":
Step 6: Edit the Presentation Colors and Styles to Suit Your Brand
Now we need to make some changes to get everything formatted properly. In order to make changes to all the slides, we select "View", then "Master", then "Slide Master":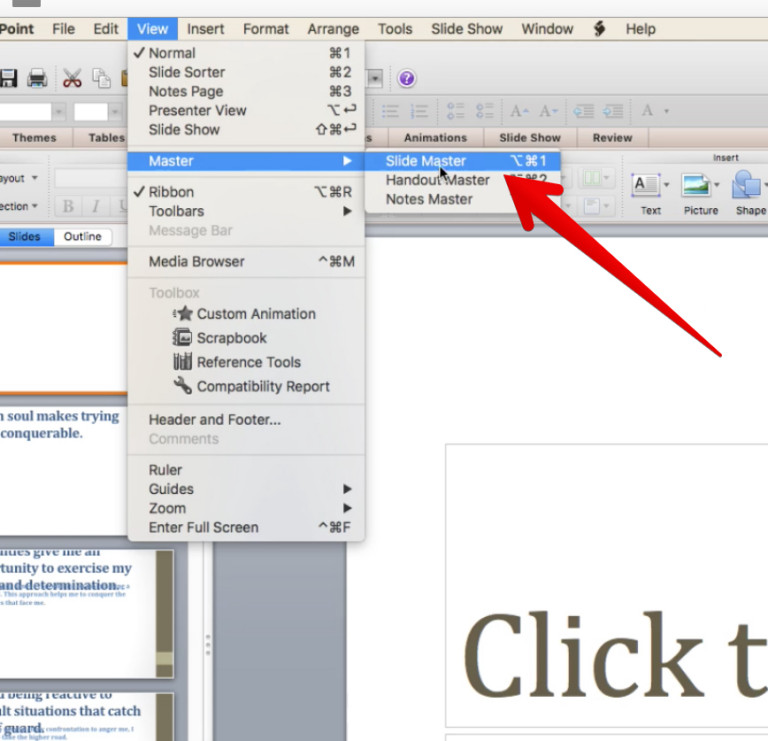 First we'll change the color palette from the default beige. #sorrynotsorry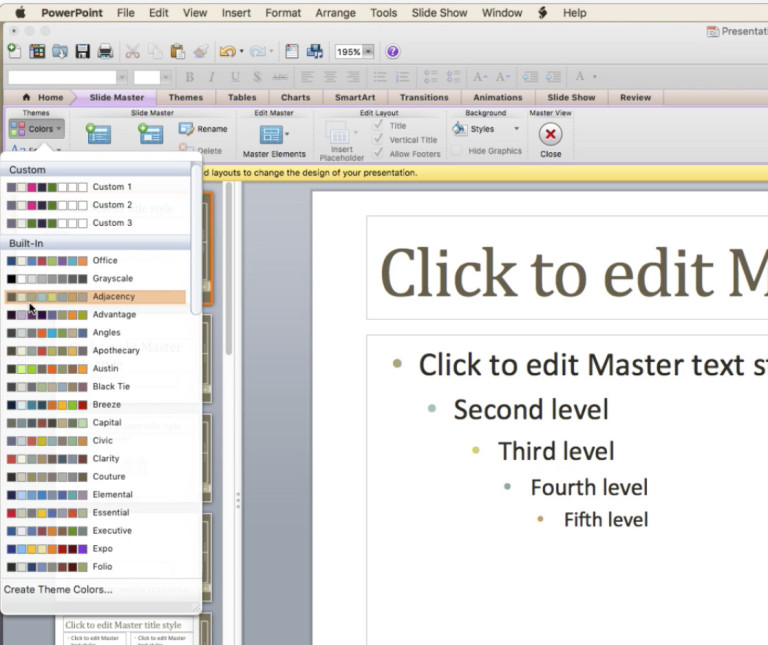 Step 7: Add an Intro Slide with Your Bio
We'll also add an introductory slide that will let people know more about us. We'll also clean up and format the text just so everything looks nice and clean on the slides: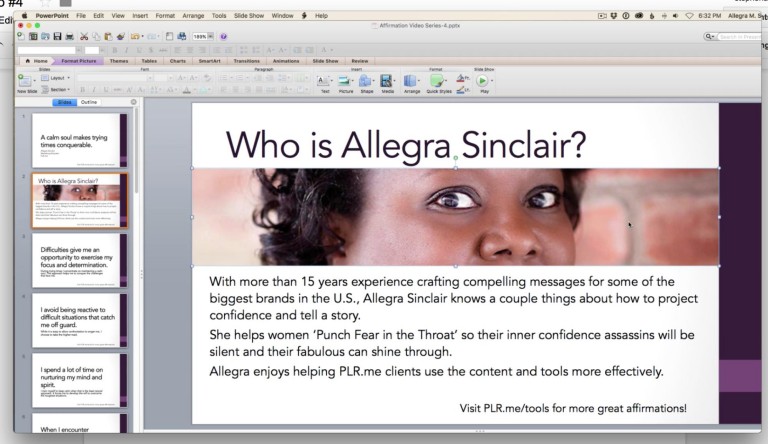 Here's what the slide deck looks like:

Pretty slick, eh? Would you guess this was created from done-for-you PLR.me content?
The content is identical to the done-for-you affirmation you can get for free inside this Ultimate Content Starter Kit… #ForReal
Step 8: Save as PDF
Okay, so now we need to upload this presentation to SlideShare. Let's save it as a PDF: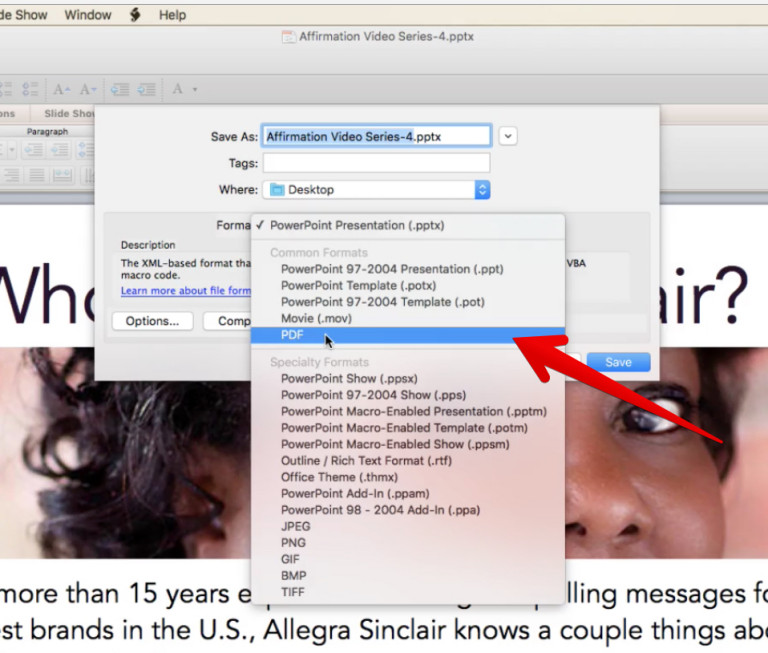 Step 9: Upload to SlideShare
Now head over to SlideShare and login. Once you're in SlideShare, click the "Upload" button: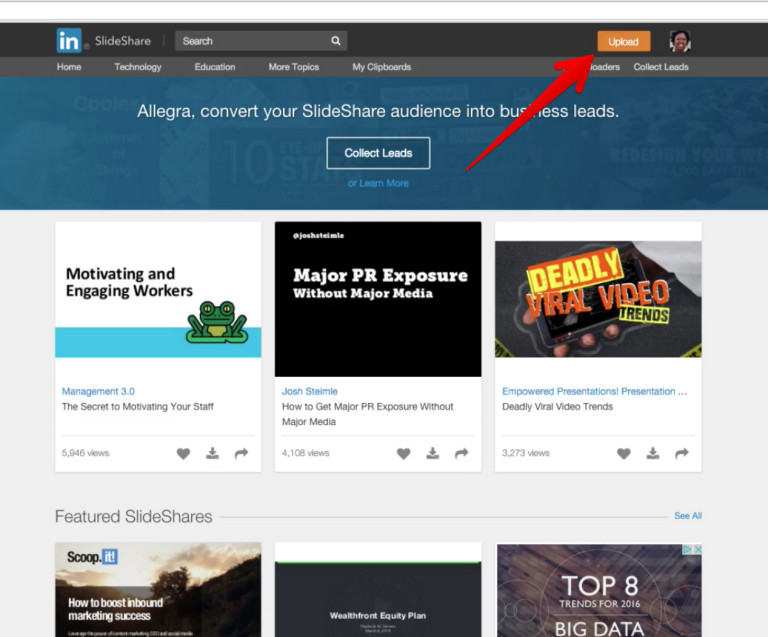 Once you've uploaded your PDF, add in as much information as possible about your presentation. This will increase your "Discoverability Score", which means more people will be able to find your presentation.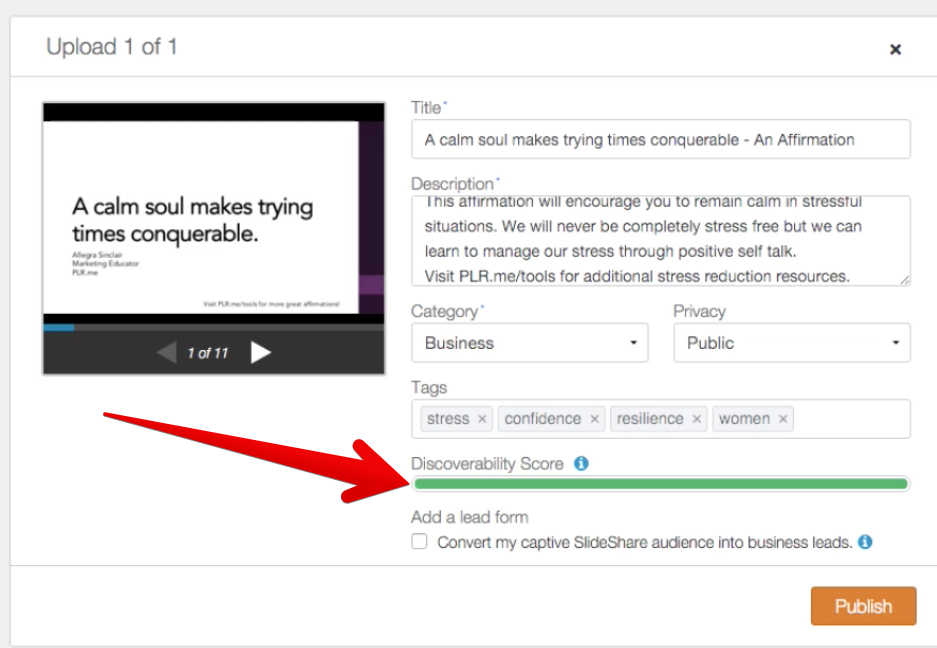 Once you hit "Publish", your presentation is available for all to see!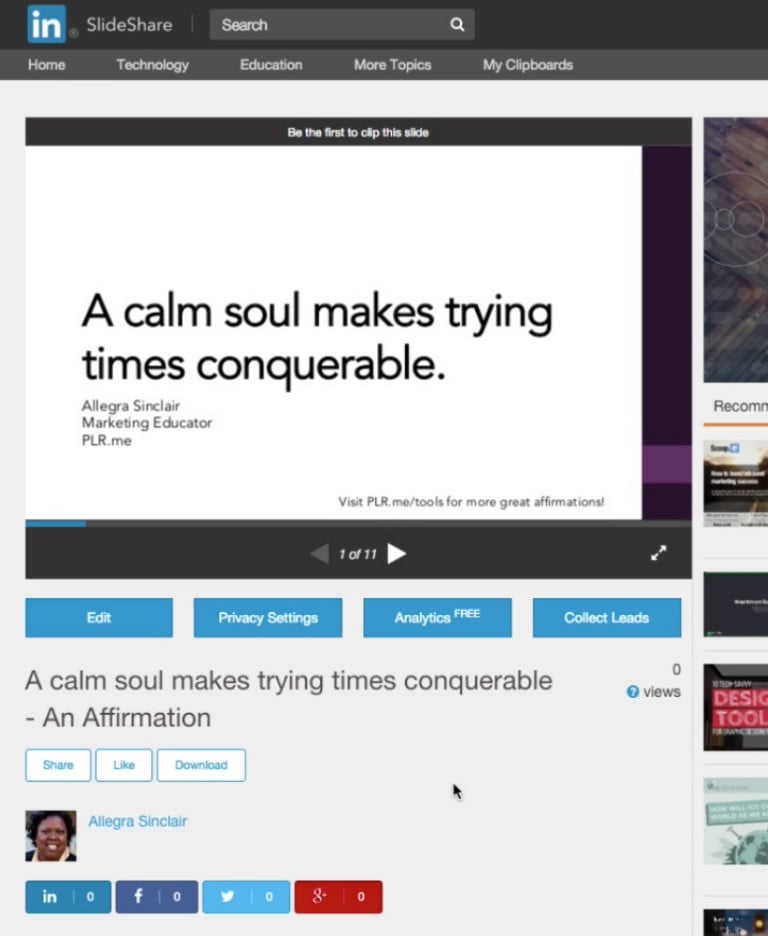 Step 10: Download the Ultimate Content Starter Kit
If you're already a member of PLR.me, go do this now!
If you're not yet a member, but you're itching to put this to work in your business, you can get started… absolutely free.
Click here to download your Ultimate Content Starter Kit for FREE...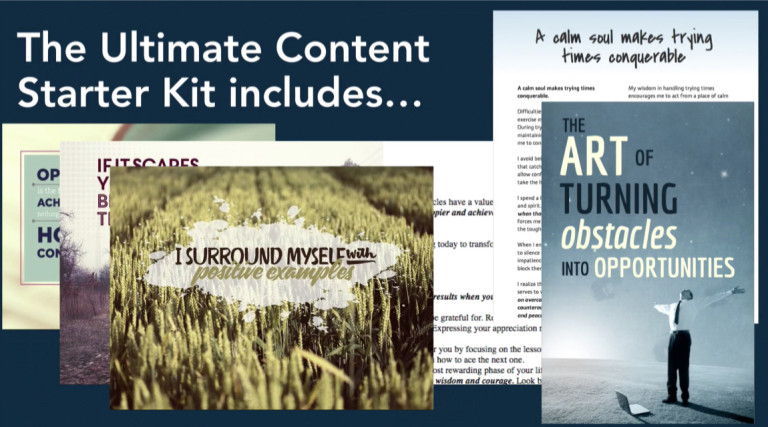 Here's what you get inside the Ultimate Content Starter Kit :
1 Article (minimum 500 words)
1 Personal Reflection Affirmation (great for blog posts to inspire and motivate your readers)
1 eBook (sell it, give it away, or do what you like)
1 Worksheet (great for a content upgrade)
3 Inspirational Graphics (great for social media – can be branded, sold, or given away as a loyalty builder)
...all of which you can use IMMEDIATELY in your own business.
Click here to download the Ultimate Content Starter Kit for FREE...