For the purposes of this tutorial, we're going to create a single track. But you're going to want to add another 8-10 tracks so you have a full product you can sell.
You need 2 things to create an audio meditative product: Your original spoken audio and relaxing background music
Where to Find Free (or Cheap) Background Music
You can easily find free (or affordable) background music here:
When selecting audio, just be careful to pay attention to the license of the audio, especially if you intend on selling the audio product.
Step 1: Record in GarageBand
For the purposes of this tutorial, we're going to use GarageBand (Mac and it's available on iOS) to assemble the pieces of our meditative program.
We're going to select "New Project" and "Voice":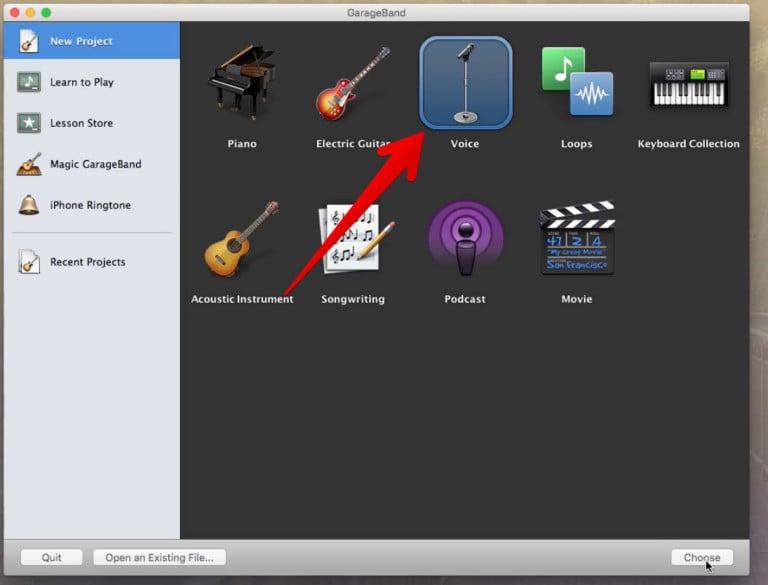 We can record the audio directly inside GarageBand, or you can record it on your phone and import it.
Step 2: Import the Background Music
To add our background music, we simply drag and drop the audio files into GarageBand: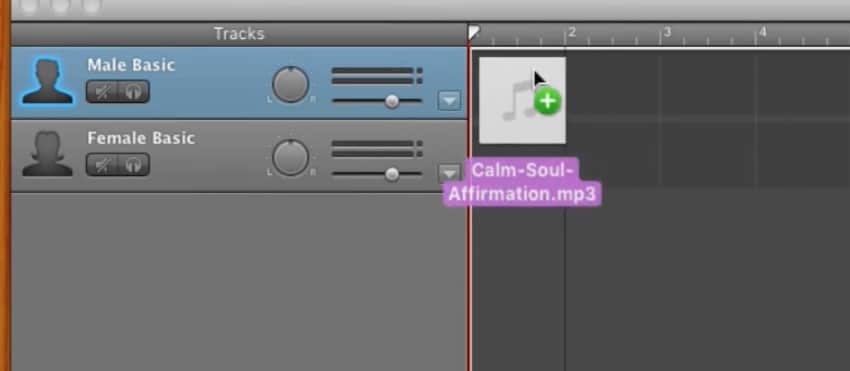 Step 3: Adjust the Volume
In order to make sure the music doesn't overpower the vocals, we're going to show the track volume, and then turn down the music volume: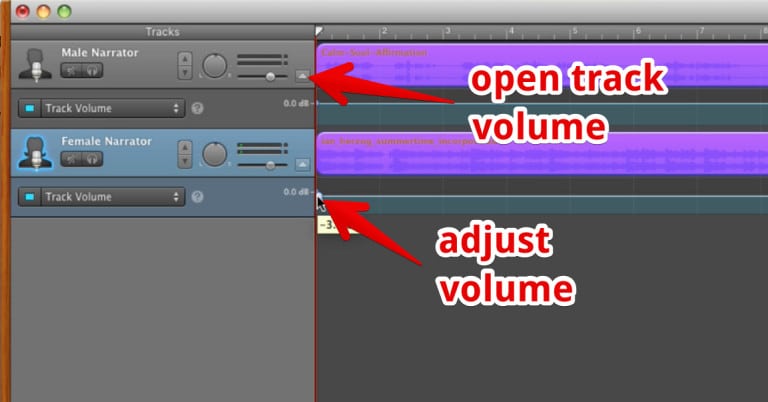 Step 4: Listen Before You Publish
Give the entire track a quick listen. You never know if there's a section with low volume, or a part that needs a little editing. So make sure you listen the full way through.
Step 5: Export to MP3
Once everything sounds right, we're simply going to click "Share", and then "Export To Disk":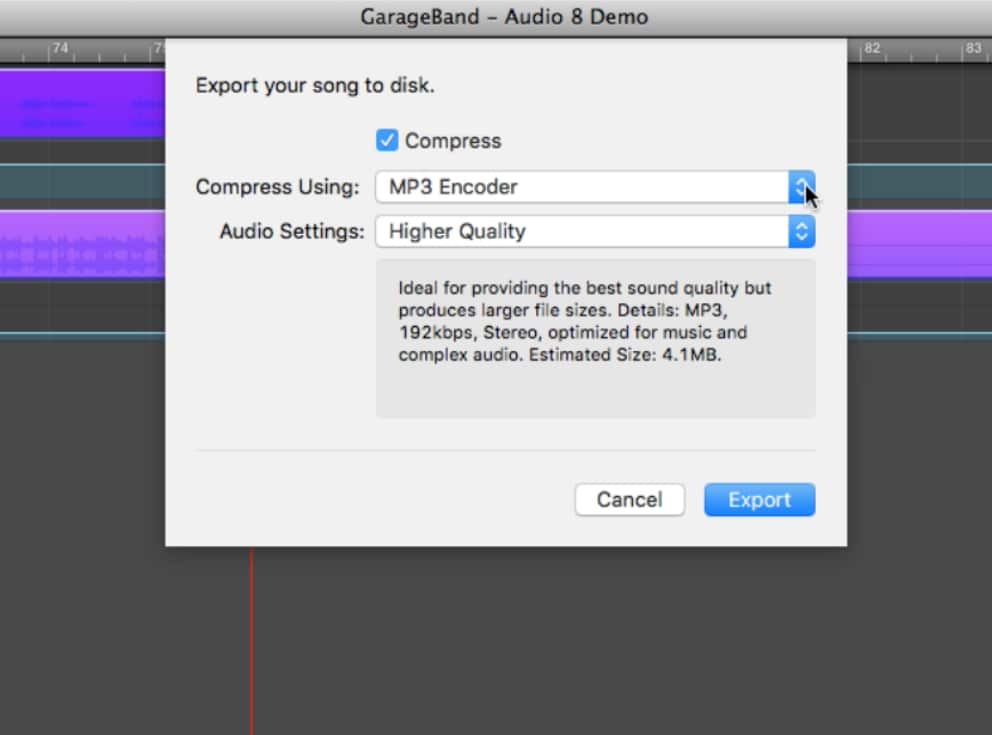 We'll simply export it as an MP3 file. Easy peasy.
Step 6: Create the CD Cover
Now let's look at how to create a simple graphic for our product. We're going to use Boxshot King.
Boxshot King offers a number of templates. For the purposes of this tutorial, we're going to select the CD template: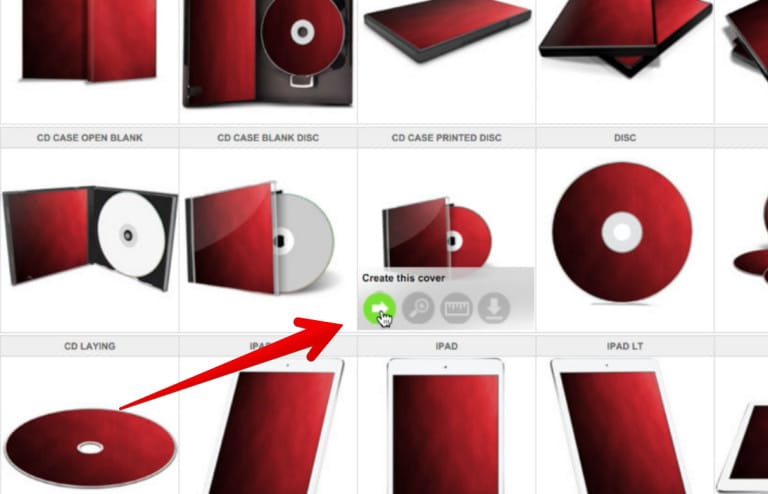 We're going to make the background color black: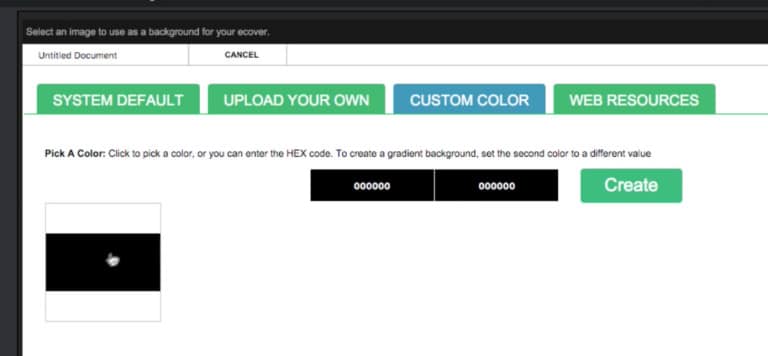 Now we're going to upload the graphic we created for our blog post all the way back in tutorial #1.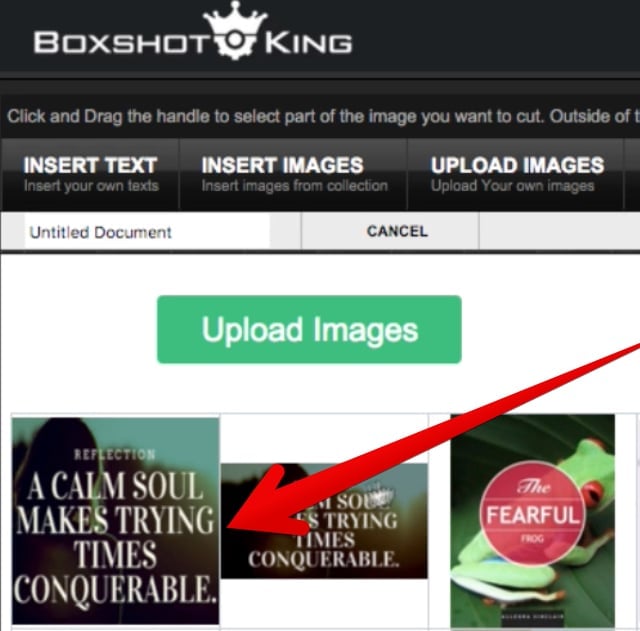 Step 7: Design and Finalize the Cover Design
Position the graphic appropriately and then click "Finalize":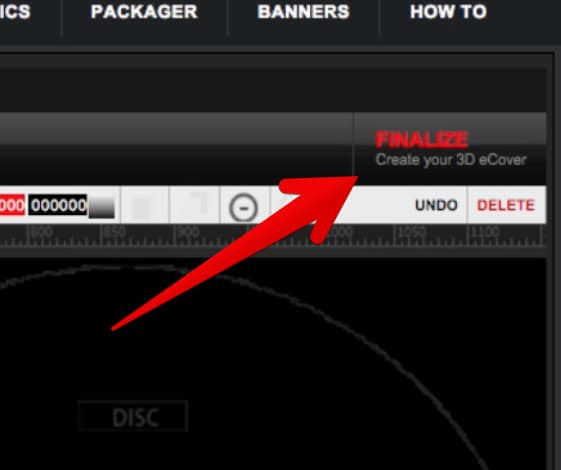 This is what we get... Nice!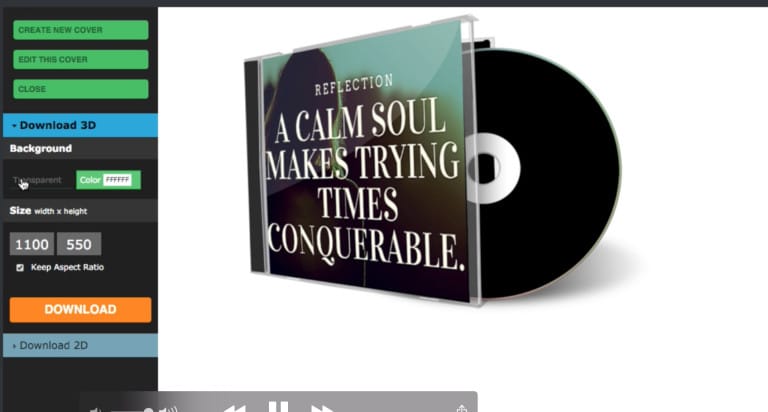 Step 8: Publish Your Audio Product
Now you simply need to get your audio product published onto CD or online. TrepStar, Kunaki and CreateSpace are great services for that. When someone orders on your website, they can produce and mail the CD for you – on demand. Without requiring an inventory.
You could also upload your meditative audio program to iTunes, Spotify and other online streaming sites by using a service like TuneCore, although you won't be able to charge as much as you could if you were selling it on your own website.
It's really THAT simple.
Step 9: Get this Done Using the Ultimate Content Starter Kit
If you're already a member of PLR.me, you can start using these techniques today.
If you're not yet a member, but you're itching to put this to work in YOUR business, you can get started… absolutely free.
The Ultimate Content Starter Kit includes an article, affirmation, ebook, worksheet, and shareable images, all of which you can use IMMEDIATELY in your own business.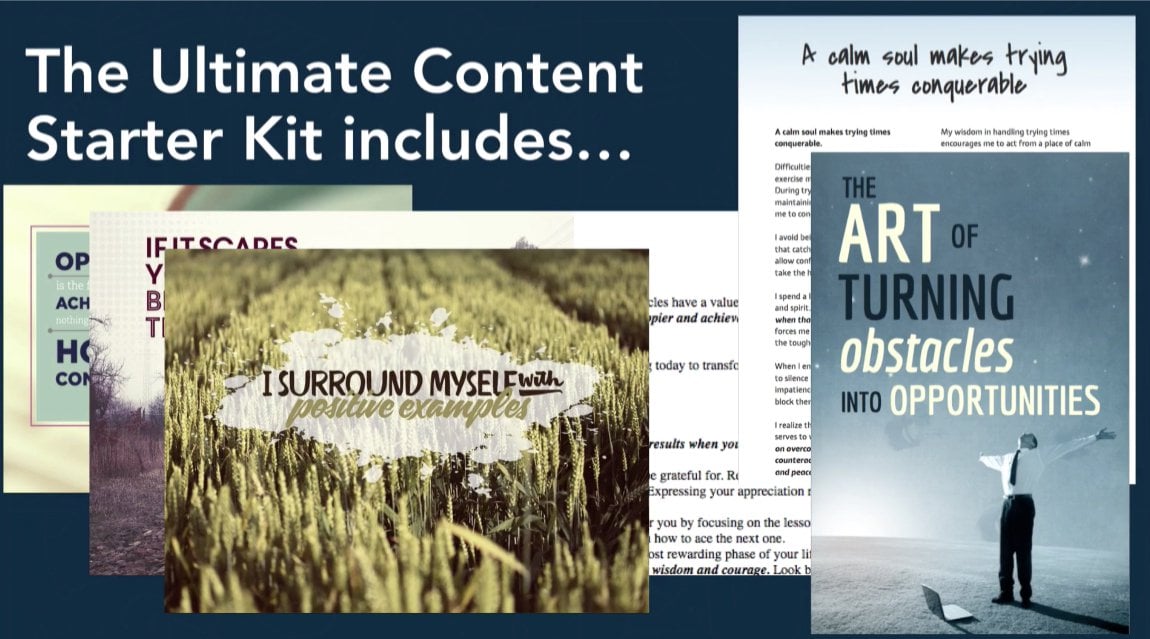 Here's what you get inside the Ultimate Content Starter Kit:
1 Article (minimum 500 words)
1 Personal Reflection Affirmation (great for blog posts to inspire and motivate your readers)
1 eBook (sell it, give it away, or do what you like)
1 Worksheet (great for a content upgrade)
3 Inspirational Graphics (great for social media – can be branded, sold, or given away as a loyalty builder)
You can use the done-for-you PLR.me content to create emails, blog posts, webinars products, viral graphics, podcasts, and social posts…
...without writing a word from scratch…
...and without trying to find, pay and babysit expensive freelancers to get the job done in weeks – or even months!
Click here to get your Ultimate Content Starter Kit for FREE...