Step 1: Create Social Images from the Affirmation
To get started, go to Pablo.
We've got the affirmation in a text document on the right and Pablo open on the left.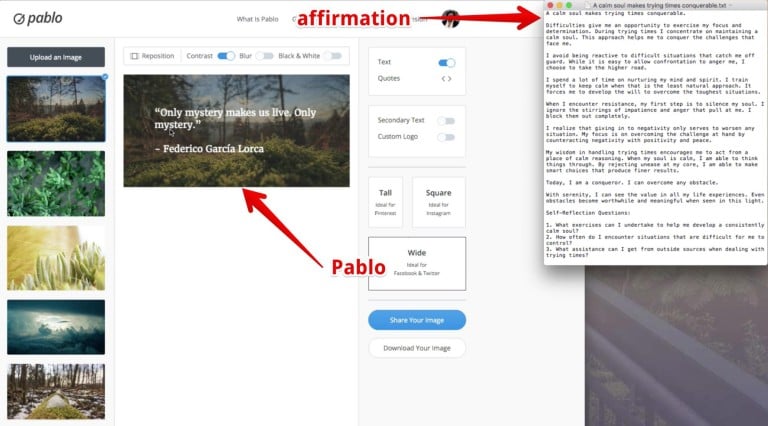 Now we're going to copy a sentence from the affirmation onto the photo, change the size of the text, and add in a website on the bottom of the image: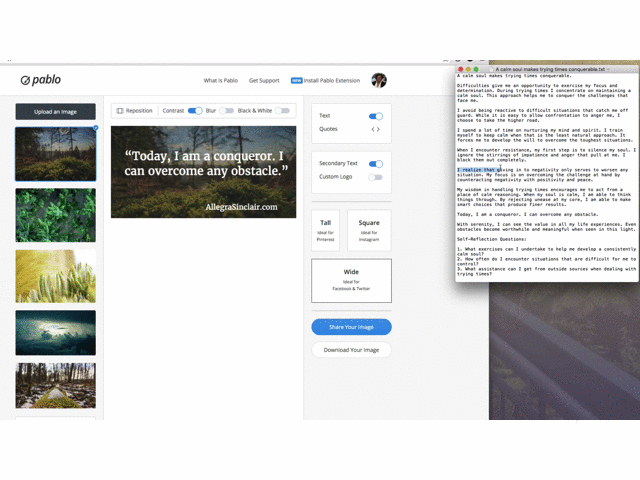 Step 2: Create Facebook and Twitter-Optimized Images
Pablo allows you to size your image for Pinterest, Instagram, or Facebook and Twitter. We're going to size for Facebook and Twitter: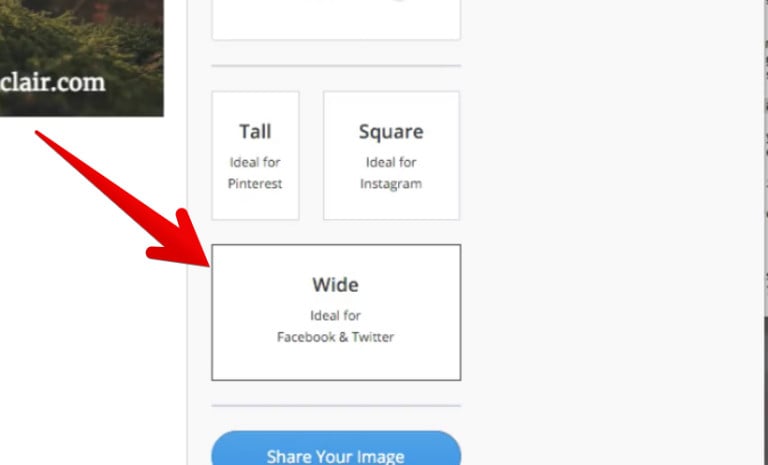 Step 3: Share via Buffer
We're going to click on "Share Your Image", then click on "Buffer Your Image". This allows us to really tap into the power of Buffer: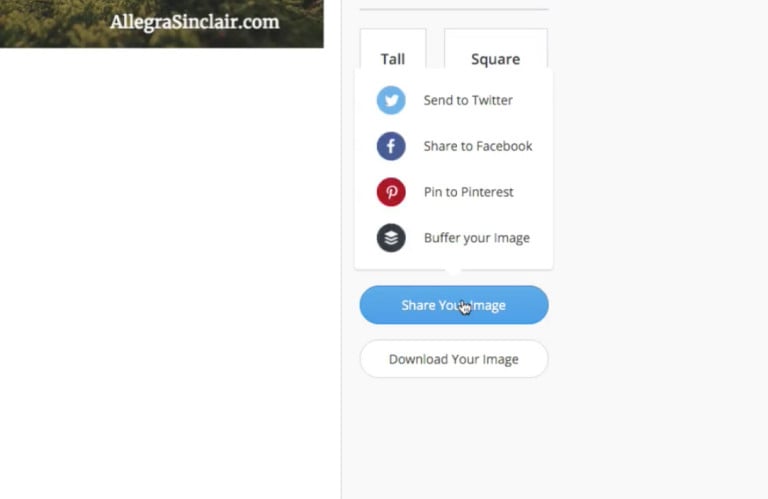 For this image, we're only going to be sharing it to Twitter, so we're only going to select this one Twitter account: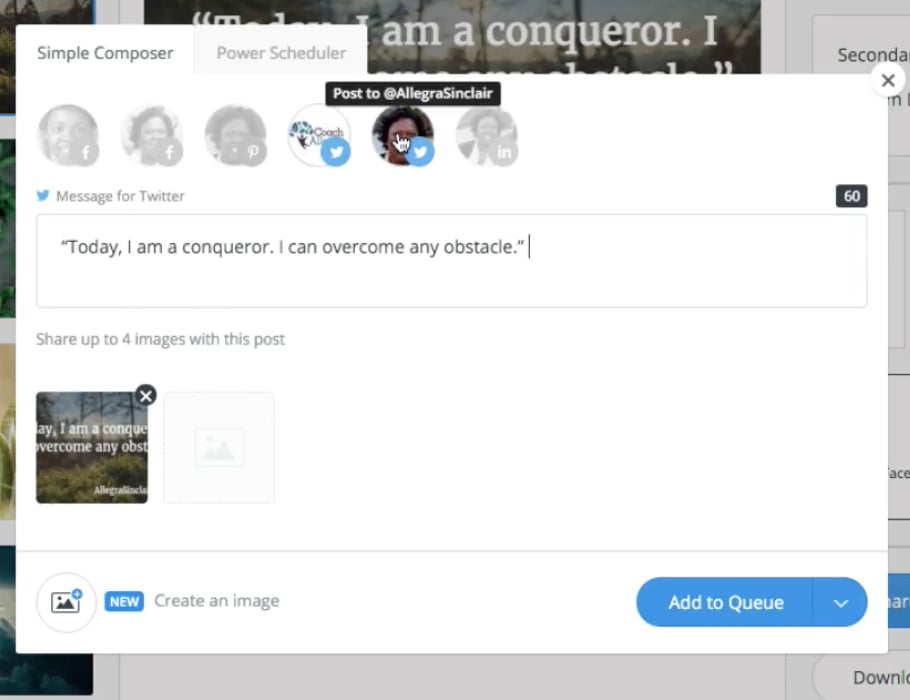 Step 4: Drive Traffic to your Blog Post
Since we want to drive people to the blog post we wrote (back in tutorial #1), let's grab the URL of the post and paste it into Buffer: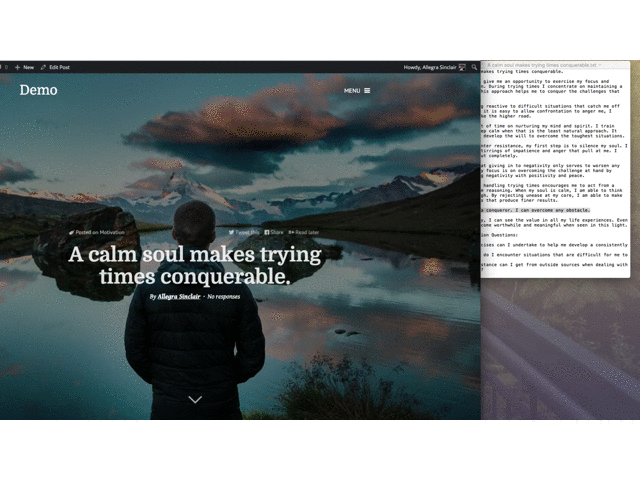 Notice how it automatically shortens the link for us. Cool, right?
Step 5: Schedule Your Post
Finally, we click "Add To Queue" to schedule the post to be shared on Twitter: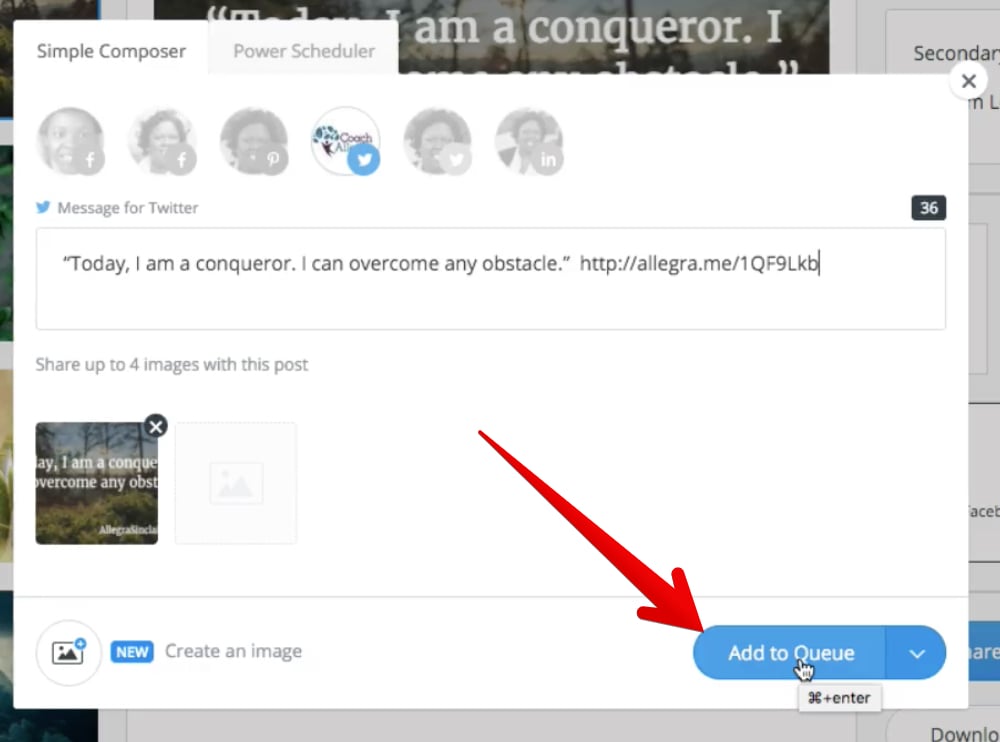 And there it is... scheduled and ready to go! When someone sees the post and clicks on the link, they'll be directed to the blog post I created: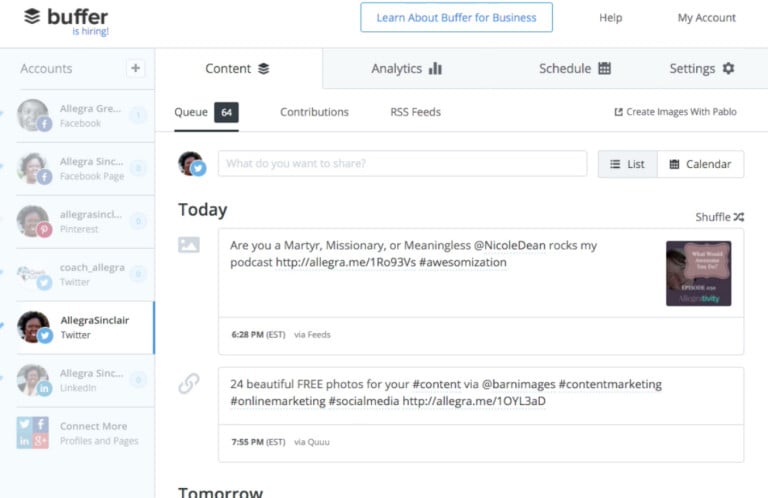 Step 6: Repeat
Now you can quickly create more social images from the different sections of the affirmation. It's as simple as copying a new sentence and changing the background image: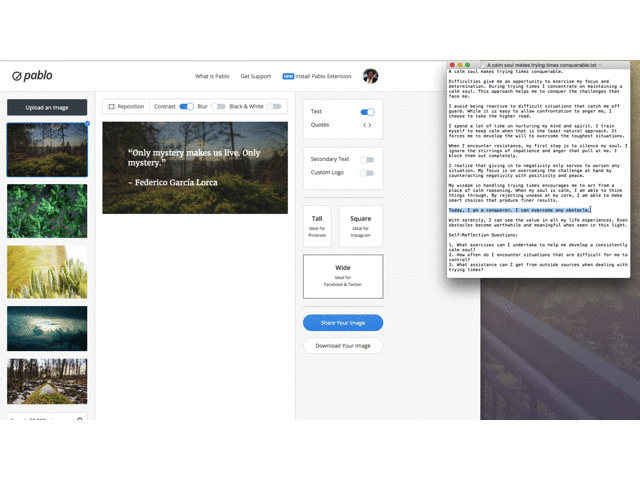 Isn't that easy?
It's a super simple way of creating share-worthy social media content that you can easily publish across your social media accounts.
The beauty of Buffer is that you can create a schedule for your social media shares. You simply add content to the queue, and then Buffer sends it out according to your schedule.
Step 7: Get This Affirmation – Absolutely Free...
If you're already a member of PLR.me, you can start using these techniques today.
If you're not a member, but you're itching to put this to work in YOUR business, you can get our Ultimate Content Starter Kit … absolutely free.
It's a sample pack of our done-for-you licensed content: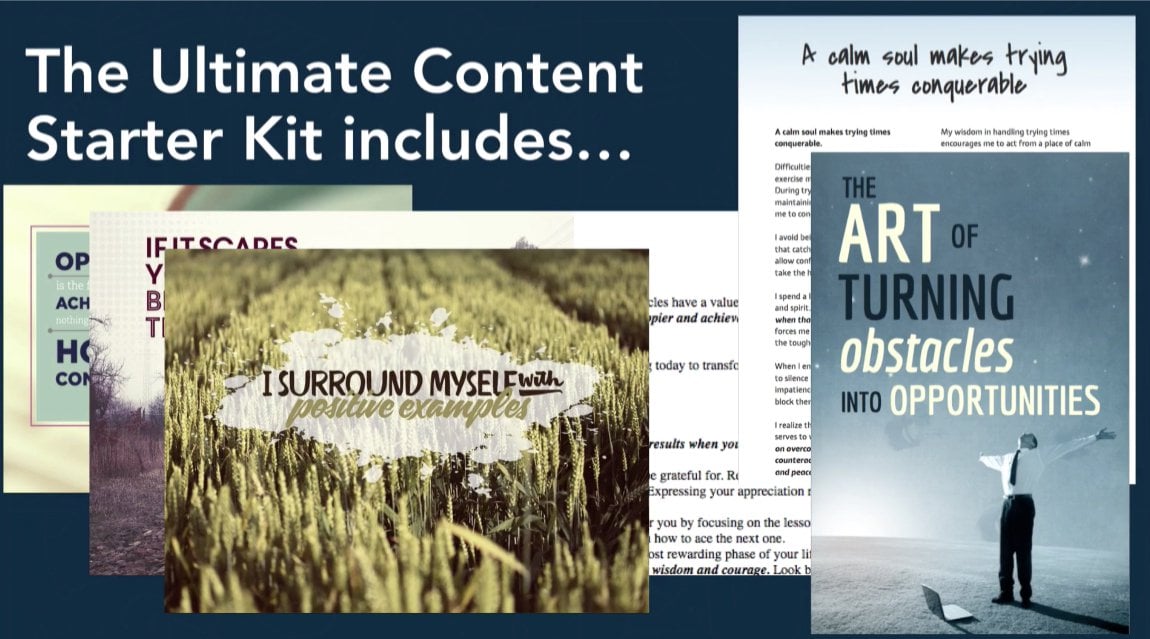 Here's what you get inside the Ultimate Content Starter Kit:
1 Article (minimum 500 words)
1 Personal Reflection Affirmation (great for blog posts to inspire and motivate your readers)
1 eBook (sell it, give it away, or do what you like)
1 Worksheet (great for a content upgrade)
3 Inspirational Graphics (great for social media – can be branded, sold, or given away as a loyalty builder)
...all of which you can use IMMEDIATELY in your own business.
Our done-for-you content includes expertly written coaching resources that you can tweak, re-write, or use as is.
You do not have to find, pay, and babysit expensive freelancers...
And you definitely do not have to write it all yourself from scratch.
It's done-for-you so you can continue doing what you love to do.
Click here to download your Ultimate Content Starter Kit for FREE...