Catch up with the other parts below:
Step 1: Open Your PowerPoint Presentation
In less than 7 minutes, we're going to transform the slides into a video and publish that video on YouTube.
First, let's open up our original slide presentation in PowerPoint.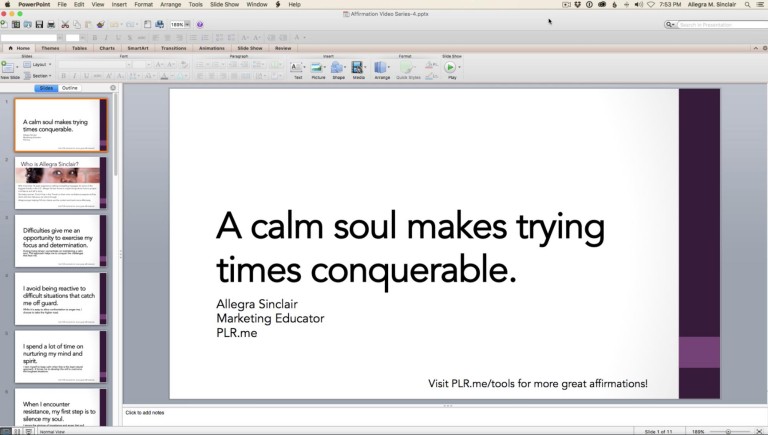 Did you see how we created this slide deck?
Check out Video 4: The Little-Known Powerful Method For Reaching A Massive Audience
Step 2: Record Your Screen
On a Mac, we recommend ScreenFlow to record a video of the slides playing as we speak the audio of the slides. If you're on a PC, we recommend Camtasia.
Here's what it looks like using ScreenFlow: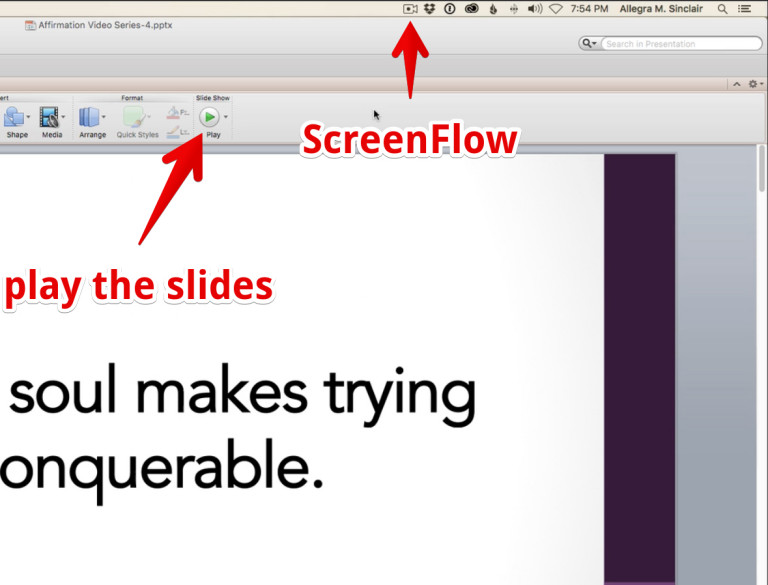 We record with ScreenFlow and speak the audio to record the video. Once we're done recording, we simply click "Stop Record" on ScreenFlow: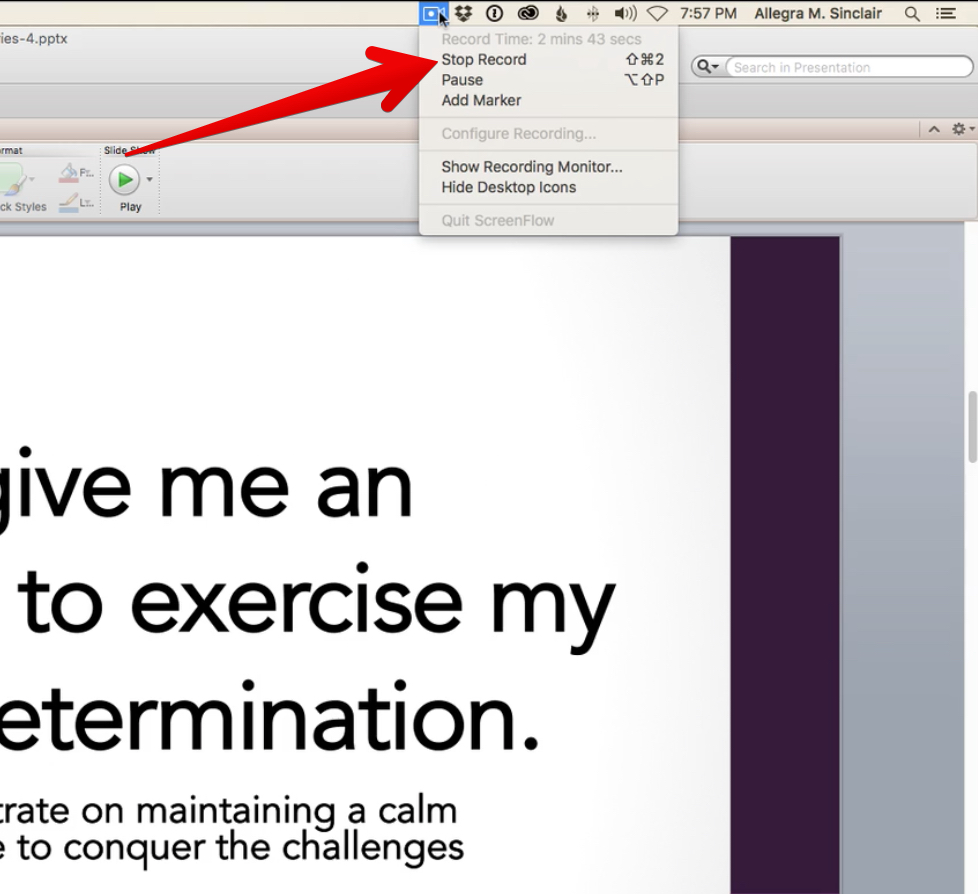 Step 3: Edit and Export the Video
Now let's open up the file in ScreenFlow: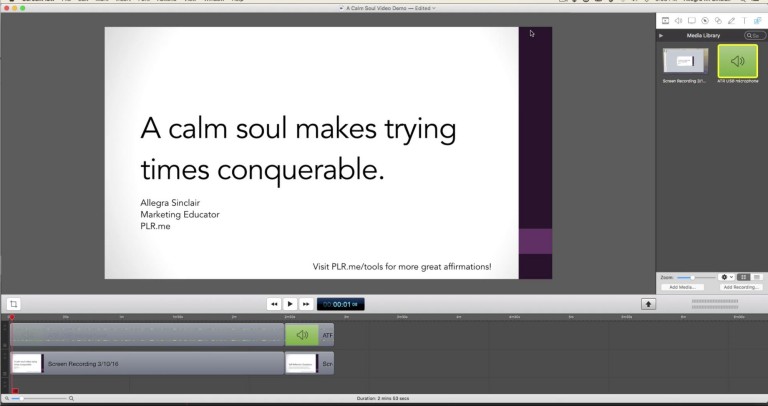 Now we simply export the file to the desktop:
Step 4: Upload to YouTube
We can also upload the video directly to YouTube from ScreenFlow.
It's incredibly simple. Simply click "File" > "Publish to" > "YouTube".
We enter the relevant information, then click "Publish":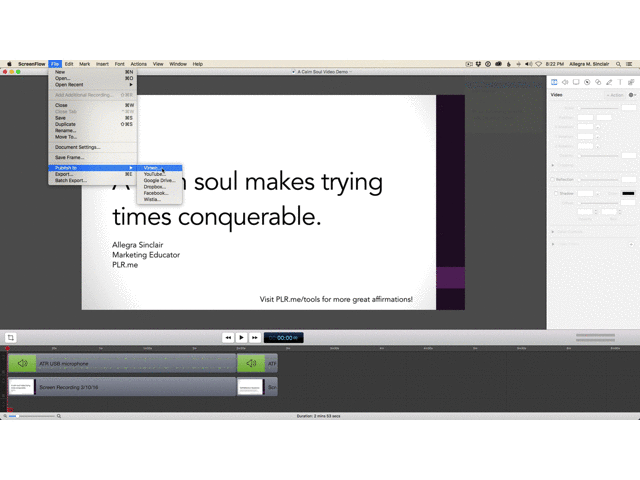 And there it is on YouTube, ready to be viewed and shared with the world: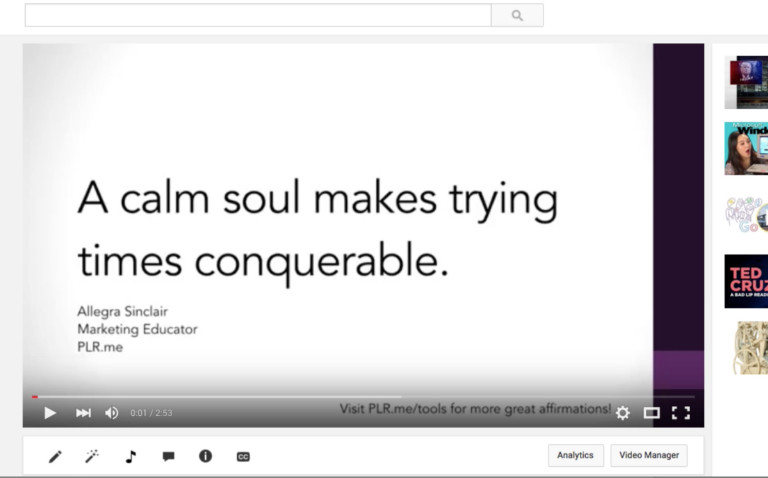 You can also publish to Facebook and Vimeo. This gets you added exposure.
Step 5: Download the Free Ultimate Content Starter Kit
If you're already a member of PLR.me, you can start using these techniques right now.
If you're not yet a member, you can get started, absolutely free…
We created a free downloadable sample pack called the: Ultimate Content Starter Kit...
The Ultimate Content Starter Kit includes an article, affirmation, ebook, worksheet, and shareable images, all of which you can use immediately in your own business.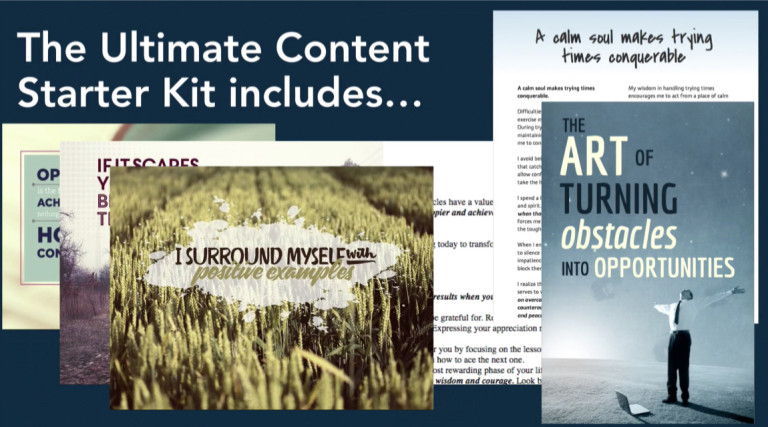 Our done-for-you content includes expertly written coaching programs and resources that you can tweak, re-write, or use as is.
You don't have to find and pay expensive freelancers or write a single word from scratch.
Done-for-you content is the ultimate shortcut.
And that's why some of our clients include:
Internationally recognized speakers
Award-winning international coaches of the year
Psychiatrists
Life and success coaches and consultants
...and many other busy professionals
It's a simple done-for-you shortcut to get traffic and attract new clients.
Download your Ultimate Content Starter Kit for FREE...