Step 1: Decide Where Your Audiobook Will Be Sold
If you're going to sell it on your own website, you'll want to create MP3's, since they can be used on any portable audio device.
If you plan on selling your book on iTunes, Amazon, or Audible, you'll need to use a special format called ACX. We'll talk a little more about that in a bit.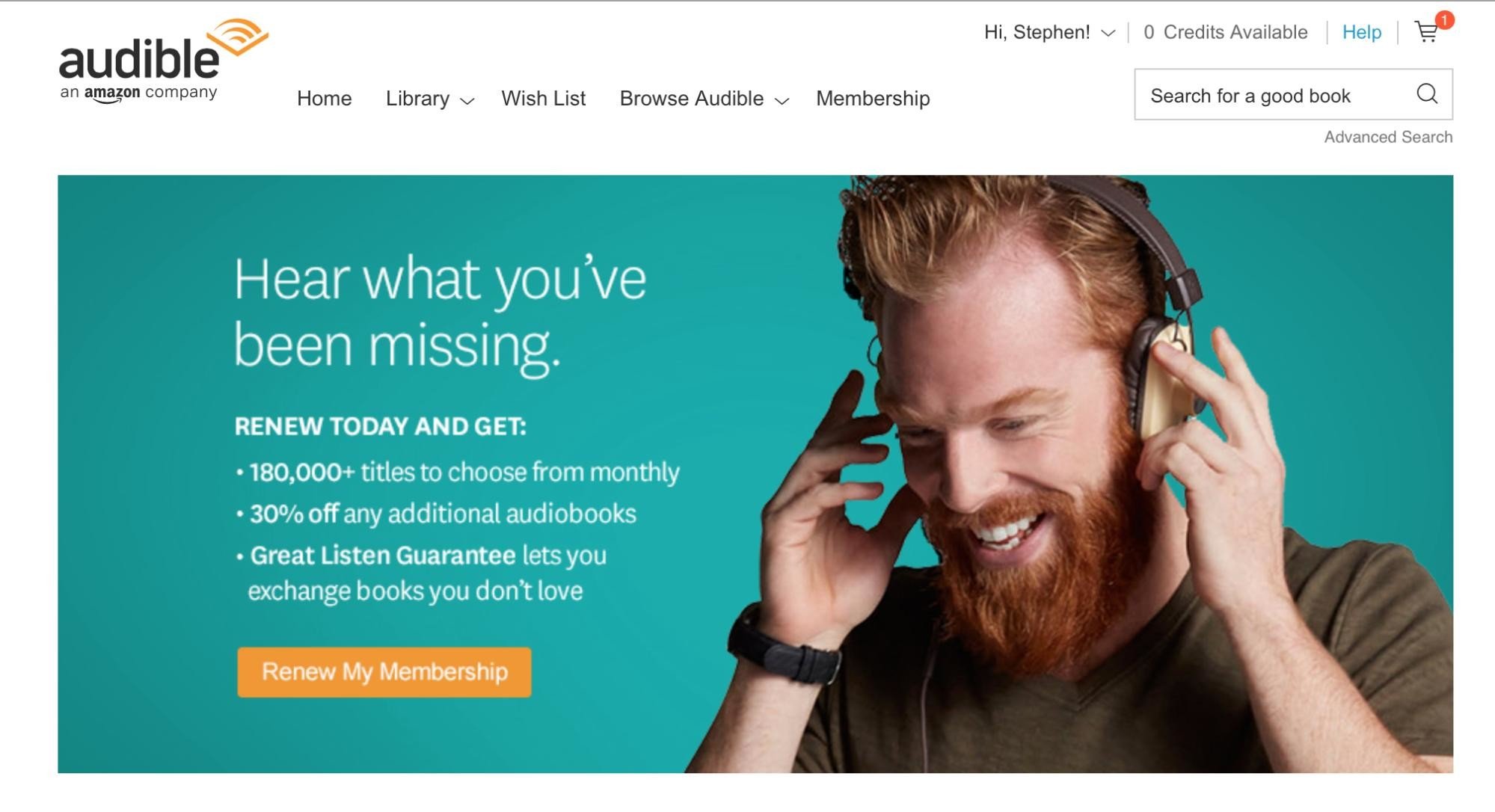 Step 2: Decide Who Will Provide The Narration
Will you narrate the audiobook or will you hire a person to read the book for you?
It's totally up to you, but if you're trying to develop a relationship with a new audience, it might be good to read the book yourself.
But - if this will keep you from completing your audiobook, don't hesitate to hire someone else.
If you do choose to do it yourself, you'll want to make sure you have the necessary equipment to provide a high-quality recording.
If you decide to outsource it, you could use a minimal outsourcing option, like Fiverr.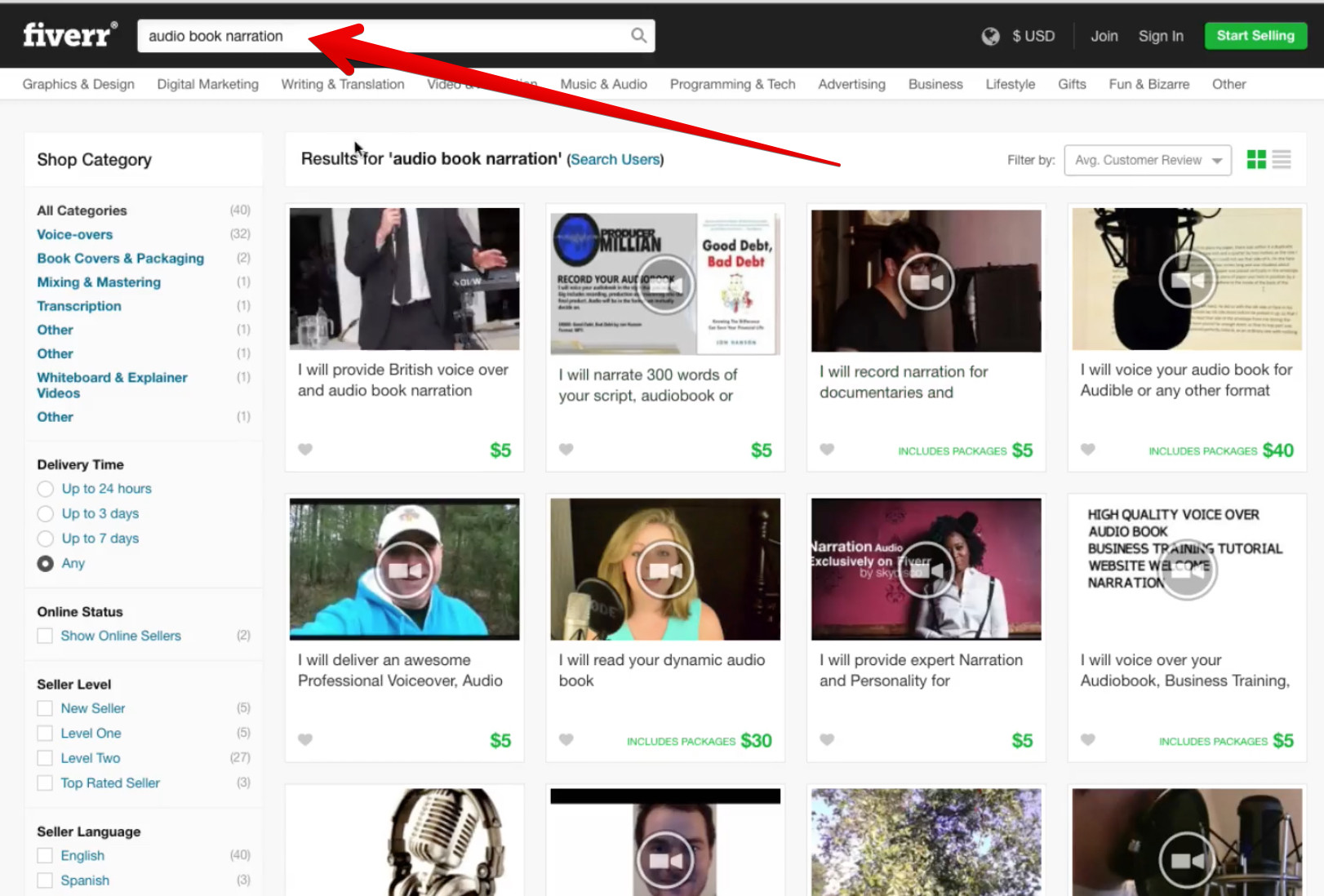 Or you could use a more professional source, like VoiceBunny. They offer voice overs by professional voice actors.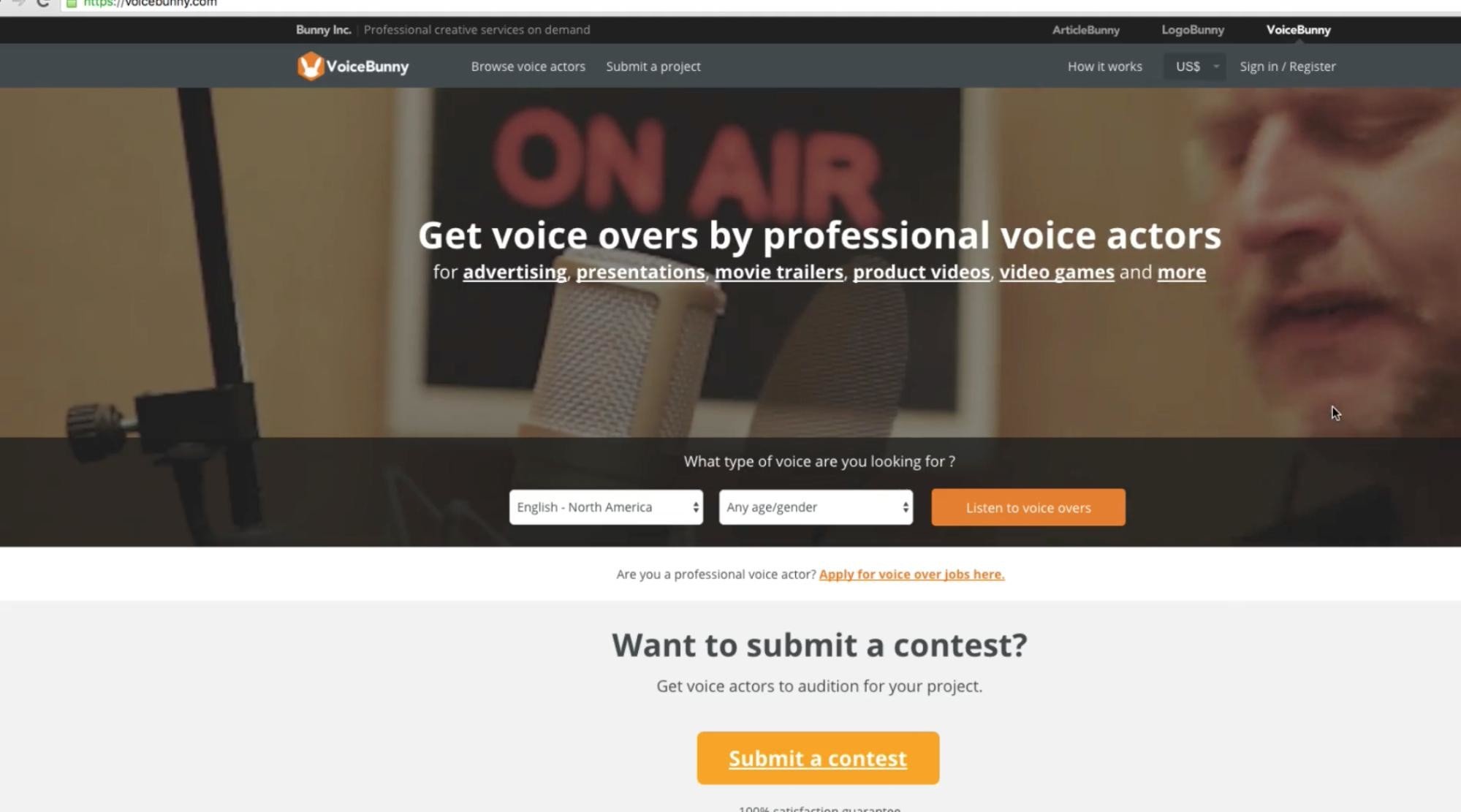 Step 3: Choose Your Artwork
The great thing about the Ultimate Content Starter Kit is that it comes with gorgeous artwork that is ready to go. All you need to do is add your name and website to the cover design.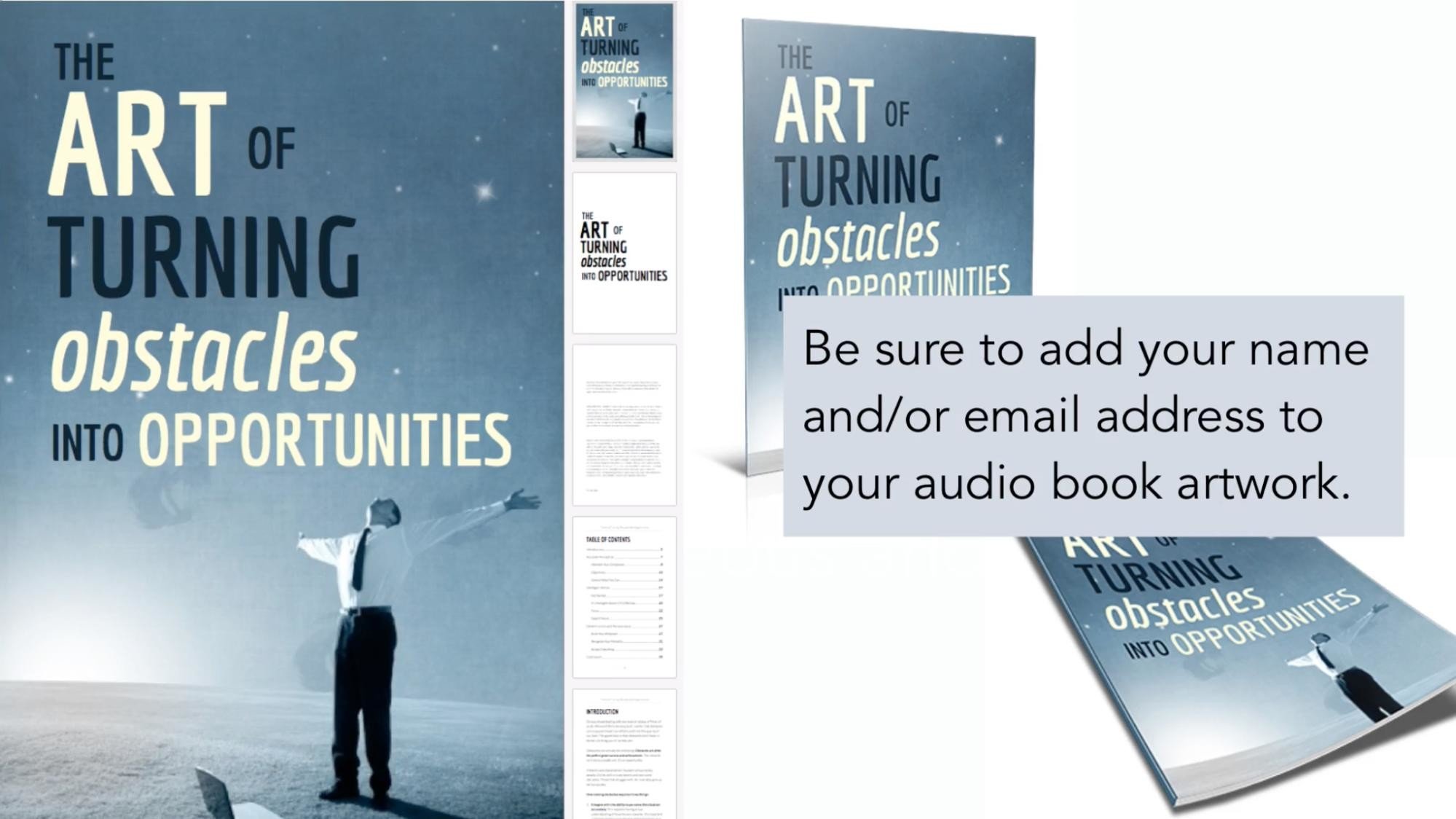 Step 4: Sell Your Audiobook
If you selected a turnkey, done-for-you service, you're ready to sell. No further work is necessary on your part.
If you decided to do part or all of it yourself, you'll need to submit your audiobook to various distribution channels.
Author's Republic is a great option. They're an independent publisher, meaning they're independent from Amazon and Audible and iTunes.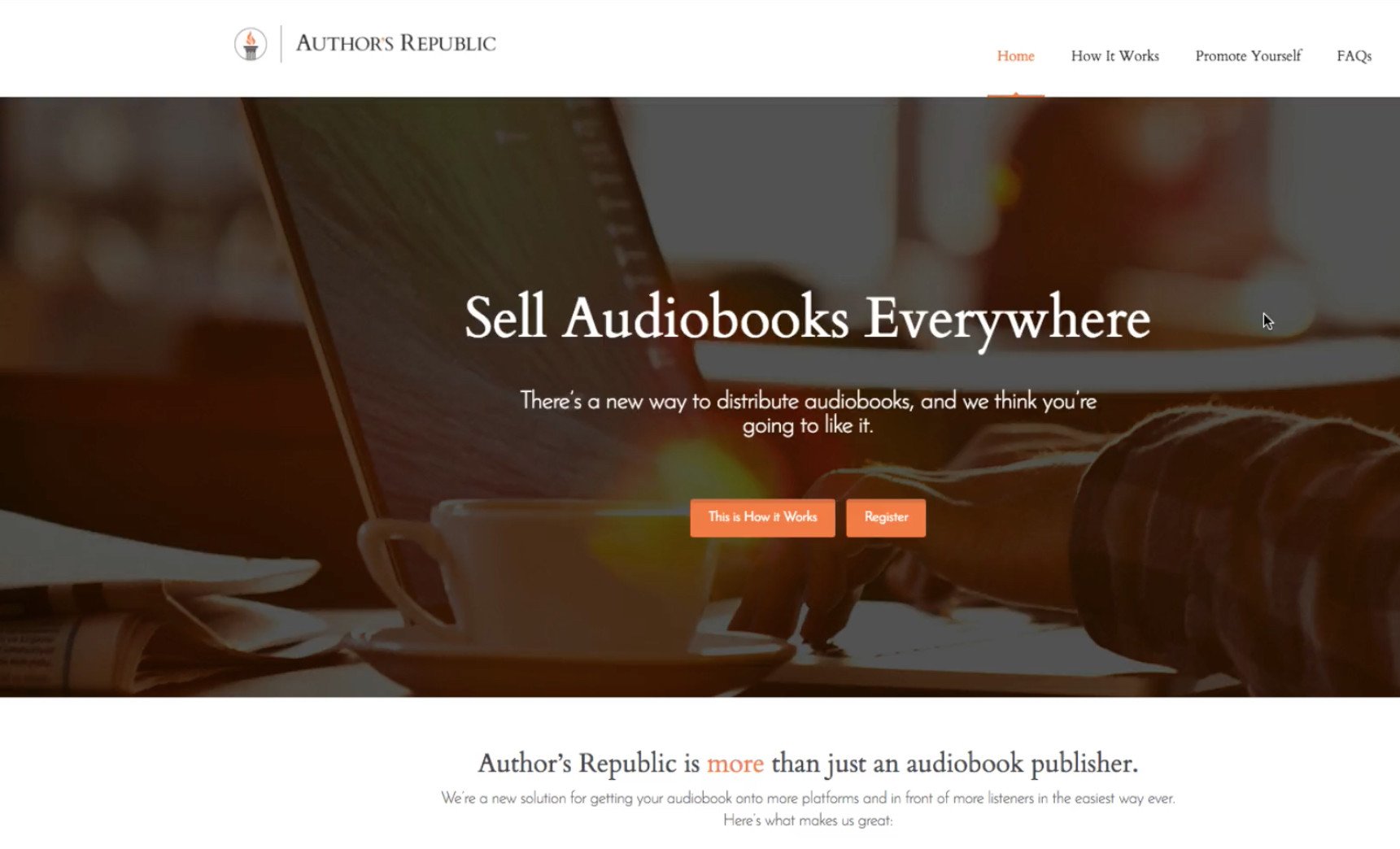 The big daddy of all audiobook platforms is ACX, which is an Amazon platform. This is a little bit different in that you submit a small portion of your book, create a profile, and then audition narrators for your book.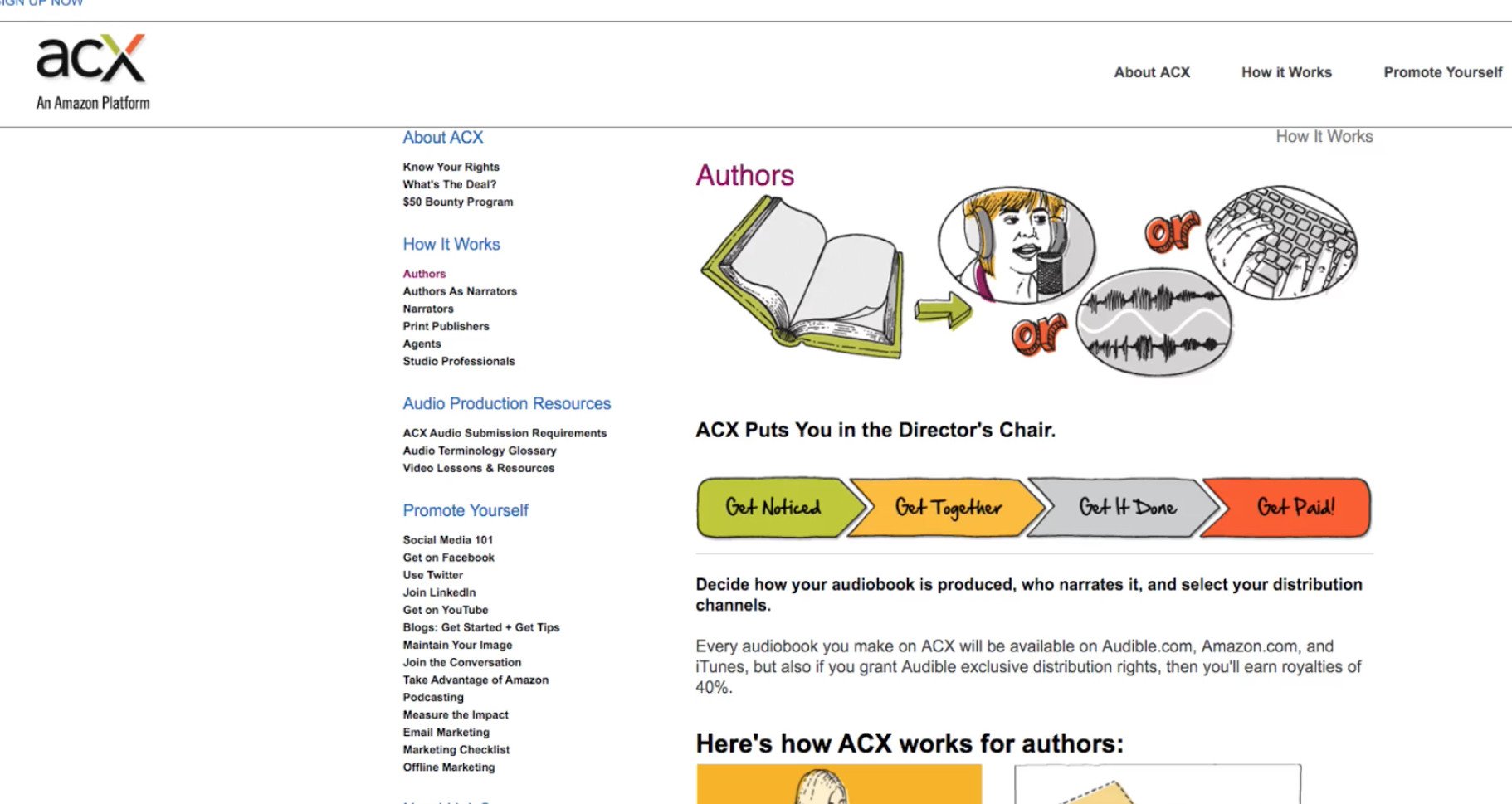 The advantage of using ACX is that you can be confident it will be produced in the format Amazon requires. Every audiobook produced through ACX will be available on Amazon, Audible, and iTunes. It's hard to beat that.
Step 5: Get Started Now!
If you're already a member of PLR.me , you can start using these techniques right away.
If you're not yet a member, but you're itching to put this to work in YOUR business, you can get our Ultimate Content Starter Kit… absolutely free.
The Ultimate Content Starter Kit includes:
1 Article (minimum 500 words)
1 Personal Reflection Affirmation (great for blog posts to inspire and motivate your readers)
1 eBook (sell it, give it away, or do what you like)
1 Worksheet (great for a content upgrade)
3 Inspirational graphics (great for social media – can be branded, sold, or given away as a loyalty builder)
...all of which you can use IMMEDIATELY brand and use in your business.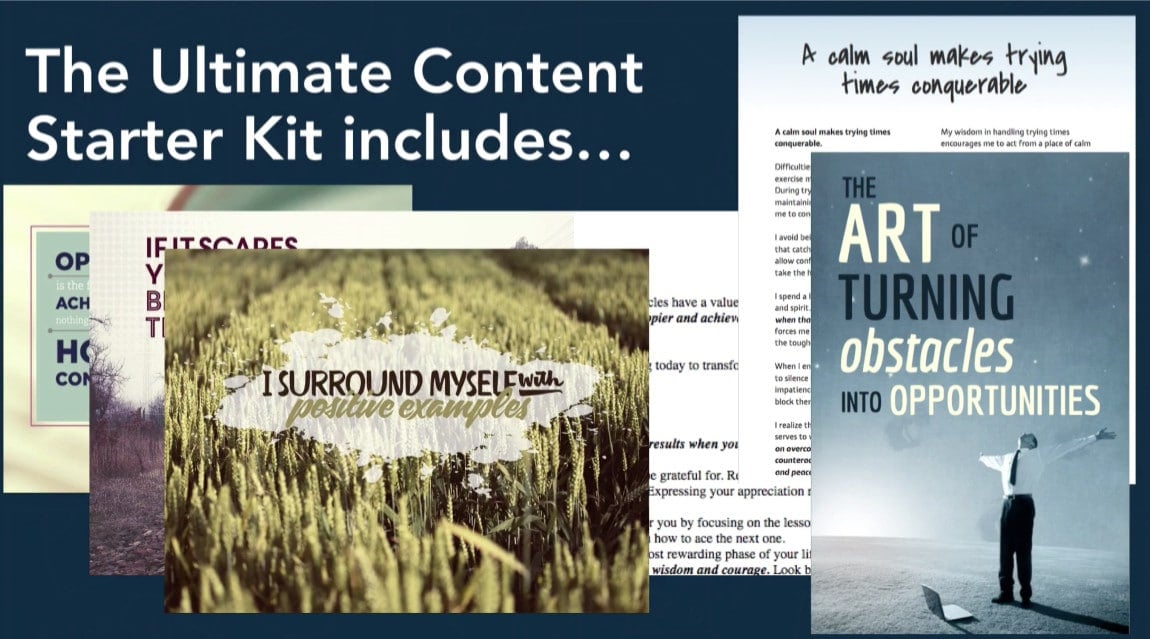 Our Done-For-You Content is the secret shortcut behind some of the most successful coaches.
Why are the top coaches using PLR.
me

licensed content?

Because our licensed coaching resources are expertly written for you so you can tweak, re-write, or use as is.

That means you can leverage your time to create emails, blog posts, webinars, products, viral graphics, podcasts, and social posts…

...without writing a word from scratch…

...and without trying to find, pay and babysit expensive freelancers to get the job done in weeks – or even months!

The average coach struggles and stalls to grow their authority and influence online...

But PLR.me clients are doing some amazing things…

Everything from creating membership sites to getting 15,000+ people on their email list to creating physical products and books to dominating social media… and a ton more...

The options are nearly endless, but it starts with this free sample pack...

Click here to download your Ultimate Content Starter Kit for FREE...