Want to promote your Done-For-You Authenticity Course via Facebook?
Don't struggle to create the ads. Just use these done-for-you Facebook ads. And you're done.
You get 10 done-for-you Facebook ads as well as 10 professionally designed ad images to use. Mix and match and test which ad copy and ad image resonates best with your target audience.
You can run these Facebook ads to your existing fans and followers, or reach new people outside of your usual tribe.
---
Here's What Done-For-You Facebook Ads Looks Like: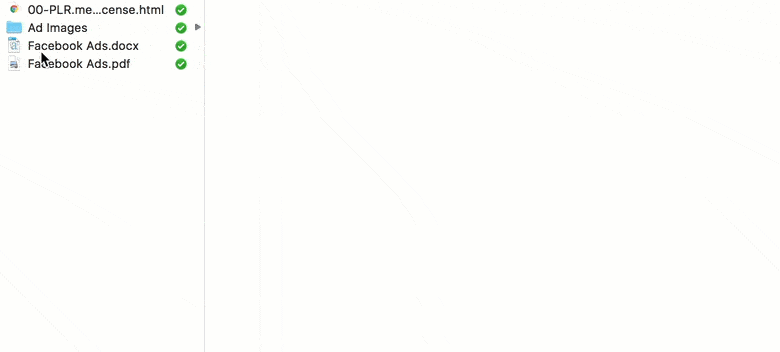 ---
Who might you target in your Facebook advertising?
The spouse who feels like they're wearing a MASK in their marriage
The employee who is sick of hiding her TRUE self
The professional who is TRAPPED in a boring job
The accountant who want to escape the 9-to-5 and TRAVEL the world
ANYONE longing for a true, joyful, wholesome, authentic life
You can easily target these audiences on Facebook and offer a free lead magnet in exchange for their name and email. You can download and brand the Daily Authenticity Checklist lead magnet that we created especially for this course.
These done-for-you Facebook ads are super easy to visualize and use as your own.
You will see the layout of the ads as it would appear on Facebook, so you can easily see what text appears above and below the image.
And as usual, you can tweak the ads and make them your own - that's the beauty of PLR.me!
---
Here's How To Use This Alongside Your Done-For-You Course:
---
Other Related Products In This Series
(not included in this package)
---
The Bottom Line
Why write Facebook ads from scratch when you can use these pre-made ads and images?
You can launch your ad campaign TODAY, without writing a single word...
So go ahead and download the done-for-you Facebook ads to promote your Becoming Your Beautiful Authentic Self Course and get started!
SHOW MORE