Want to promote your PLR Public Speaking Challenge via Facebook?
We've got you covered. Just use these pre-made Facebook ads. And you're done.
You get 5 done-for-you Facebook ads as well as 5 attractive ad images to use. Mix and match and test which ad copy and ad image resonates best with your target audience.
You can run these Facebook ads to your existing fans and followers, or reach new people outside of your usual tribe.
Boost Your Ad and Opt-In Conversion with a Fun Challenge
Challenges are an easy lead magnet to promote via Facebook traffic because it's easy to understand and offers immediate value.
Plus, you'll attract new prospects into your world...
...and once you get them hooked on your challenge, you can offer your private coaching, courses, or other products.
But it all starts with an enticing Facebook ad that gets the initial click.
We made these sample Facebook ads super easy to use and visualize and, as usual, you can tweak it and make it your own.

---
Here's What Done-For-You Facebook Ads Looks Like: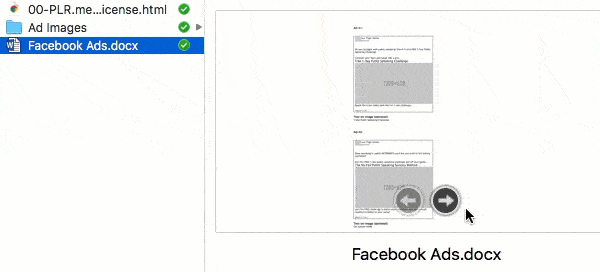 ---
Who might you target in your Facebook advertising?
The budding employee who's struggling to get new opportunities at work
The bride, groom, or wedding party who has to give a big speech at the wedding
The university student who has to give a big presentation in front of the class
ANYONE longing to speak confidently without fear
You can easily target these audiences on Facebook and offer this public speaking challenge in exchange for their name and email.
---
How Can You Use The Public Speaking Challenge In Your Practice?
Step 1: Post the daily challenges – one day at a time – on your website, email autoresponder, or Facebook page. Grab the public speaking PLR coaching challenge here.
Step 2: Create a private Facebook group where your clients can engage with you and each other. You can use this place as an accountability group where they post their progress and ask questions. But you can also engage your audience through daily Facebook live streams or "Ask Me Anything" posts, where you answer their questions.
Step 3: Create your landing page to turn your visitors into warm leads on your email list. (Tip: Download our high converting landing page template that we created especially for the 5-Day Public Speaking Challenge.)
Step 4: Send out a couple emails promoting the public speaking challenge. And use our public speaking email sequence to promote your daily challenges and convert those prospects in high-paying coaching clients.
Step 5: Jumpstart your marketing by running some targeted Facebook ads. Use these done-for-you Facebook ads as a shortcut.
...and after your prospects go through the five-day challenge, keep them engaged and motivated by offering additional courses, coaching programs, webinars, or private coaching.
---
The Bottom Line
Why write Facebook ads from scratch when you can use these pre-made ads and images?
You can launch your ad campaign TODAY, without writing a single word...
So go ahead and download the done-for-you Facebook ads to promote your public speaking challenge and get started!

SHOW MORE