YOU CAN
Brand It As Your Own
Give It Away or Sell It
Repurpose into other formats
Keep 100% of the Profit.
No Attribution or Royalties
Use in Unlimited Projects
Marriage, Love & Relationship PLR Course Bundle – "Keep The Fire Burning: How To Build A Loving Relationship That Lasts"
---
Do you want to show your clients how to build a healthy relationship that lasts a lifetime?
This marriage & relationship PLR course bundle gives you proven strategies to help your clients to:
Overcome the typical bumps on the road to a healthy relationship
Improve communication so you both feel heard and understood
Listen to and respect each other through the rough times
Give the personal space needed to forge stronger bonds
Strengthen emotional and sexual intimacy
Rekindle the romance and enhance the intimacy
The text-based course has 5 modules and 35 lessons, 5 quizzes (one for each module), and 48 additional handouts (bonus supplementary material that encourages retention).
The first module is called: "Module 1: Where Did All the Passion Go?". In this module your students will learn how the body quits producing most of the chemicals that made infatuation such a high. They'll explore what happened to those intense emotions and how they can keep that fire going in their relationship.
The second module in this white label relationship course (called: "Module 2: The Power of Communication") is all about instilling good communication habits to encourage reflective listening. After all, we can't read minds, so it's important to understand the four ways to communicate and the differences in communication styles.
The third module is called "Module 3: Handling Disagreements" and this section will prepare your clients to cope with the challenges that every relationship inevitably encounters. It covers topics such as handling anger, overcoming fear, and dealing with mind "games".
In the fourth module ("Your Space - My Space - Our Space") your students will learn about the different needs people have for personal space. This module will cover topics such as: outside friendships, money and work, blended families, and more.
The final module is called "Sex and Sexuality" and your students will learn about the difference between sex and sexuality, why sex drives differ, tips on what turns each other on, as well as some fun sex games. They'll also learn some tips on how to handle physical intimacy when sexual intercourse isn't possible.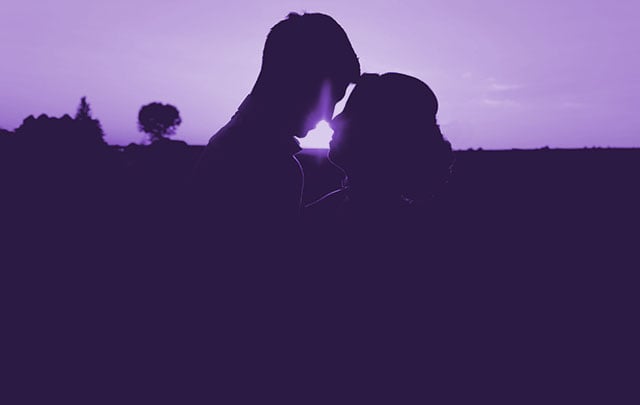 This white label relationship course bundle covers:
How to re-discover the passion in your relationship
How to keep your relationship special even after you spend years together
How to avoid mind reading and understand the important communication differences
The four ways of communication
The words that DESTROY relationships... and the words that BUILD each other up
The real reason for anger and how to handle anger in a healthy way
How to overcome fears and common challenges
How to nurture your relationship as you grow and change
How to manage personal space, friendships, and blended families
How and why sex drives differ
The role of hormones when it comes to sexual intimacy
How to spice up your sex life
Your clients are struggling to find the spark in their relationships and marriages. What if you could help your tribe to forge a bond that lasts a lifetime? What if you can save marriages and strengthen families through this course? What would that mean to you?
As a coach, author, blogger, trainer, or consultant you can download this done-for-you relationship PLR course and help your clients finally build the relationship of their dreams.
In this PLR course bundle, you'll get a complete done-for-you coaching program that you can brand as your own - including course lessons with quizzes, action guides, a slide deck presentation of each lesson, lead magnet, Facebook ads, sales page, and more.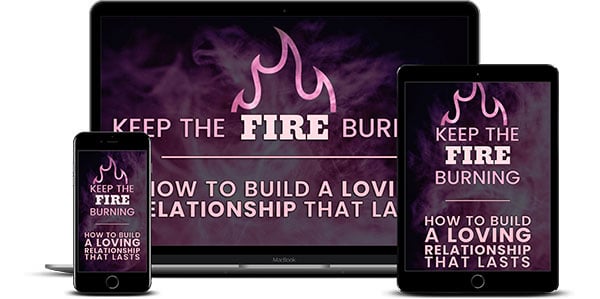 With this course bundle, you get everything you need to launch this course as your own and keep 100% of the profit:
Text-based course (5 modules, 35 lessons, and 48 additional resources)
Slide Deck Presentations for all 35 lessons
Pre-sale and post-sale email sequences
10 Facebook ads and 12 eye-catching ad images
Landing Page (written by our top copywriter and designed by our web developers)
Lead Magnet (to giveaway and grow your list)
Sales Page (written by our top copywriter and designed beautifully in HTML for you)
Video Sales Letter Slides (written by our top copywriter)
Want an upsell or cross-sell?
Check out these related courses:
Who Can Make Use Of This Private Label Course?
Coaches who want to help clients overcome the roadblocks preventing them from deepening their relationship.
Authors who write about dating, relationships, and intimacy can use this content to develop a course or book about finding that relationship spark.
Bloggers focused on marriage and relationships will love this bundle because it's well-written and will keep readers interested and coming back for more.
Speakers and Trainers can use this course bundle to offer in-person or web-based relationship workshops.
How Can This Help Your Audience?
Your ideal prospects desire deeper bonds with their spouse, but struggle with communication breakdowns, a lack of intimacy, stress, conflict, fear, and overcoming past hurts… are your clients finding your site and your coaching programs?
You can position yourself as a leading expert in the relationships niche so you can help your clients achieve their dream relationship.
And as with all PLR.me content, you can put your name on this content and publish it as your own across any format – audio, video, text, webinars, podcasts, courses, or even live events.
SHOW MORE