YOU CAN
Brand It As Your Own
Give It Away or Sell It
Repurpose into other formats
Keep 100% of the Profit.
No Attribution or Royalties
Use in Unlimited Projects
Overcoming Obstacles: Build Grit, Resilience, Mental Toughness - PLR Course
---
Do your clients struggle to overcome life's challenges with resilience, grit, persistence, and passion?
This PLR course bundle gives you proven strategies to help your clients get past whatever's holding them back.
The first module offers action tips that will help your clients overcome many types of setbacks, including fears, hopeless situations, failures, and more. They'll discover the fastest way to resolve challenges, how to use creativity when they're up against a wall, and how to believe in themselves even when they're struggling.
The second module in this PLR course offers simple "tricks" to motivate your clients to do great things and continue that motivation throughout their journey to achieving your goals.
Next, they'll learn grit, resilience, and perseverance techniques to push them toward their goals.
In wrapping up the course, you will be able to offer solutions for common obstacles, clarify the details of the life your clients want to live, and enjoy effective personal motivation as you teach your clients how to write their own success story.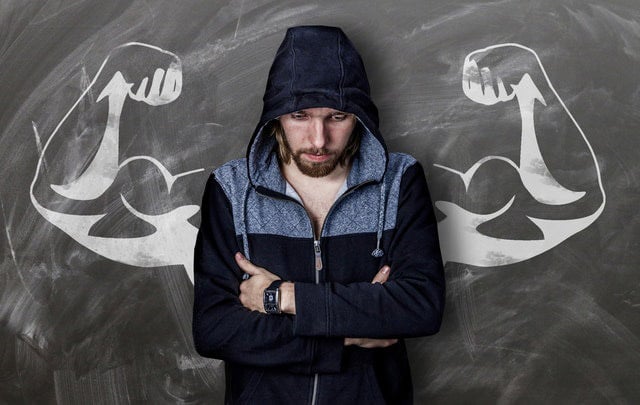 This done-for-you course bundle covers:
How to use grit, resilience, and perseverance to transform failure to your advantage
How to effectively deal with setbacks
How to find the fastest solutions to your challenges using mental toughness techniques
How to draw from your creativity to find new solutions
Effective strategies to get through hopeless situations
How to believe in yourself and your dreams even during tough times
Motivational techniques to encourage yourself to do great things
How to maintain enthusiasm in the face of adversity
How to become a finisher so you actually finish what you start
Your clients are struggling to rise above the usual pains and struggles and conquer life's challenges. What if you could help people push toward their dreams with mental toughness, even when their motivation levels are low?
As a coach, author, blogger, trainer, or consultant you can download this done-for-you overcoming obstacles PLR course and help your clients develop that grit and resilience that will get them through tough situations and life's challenges.
In this PLR course bundle, you'll get a complete done-for-you coaching program that you can brand as your own - including course lessons with quizzes, action guides, a slide deck presentation of each lesson, lead magnet, Facebook ads, sales page, and more.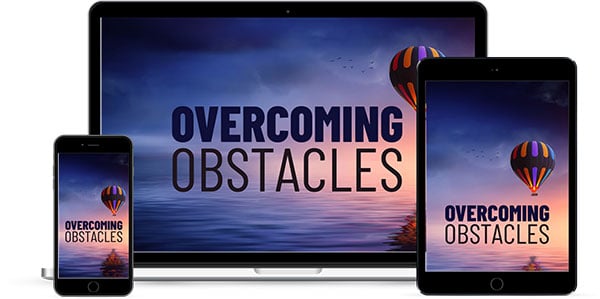 With this bundle, you get everything you need to launch this course as your own and keep 100% of the profit:
Text-based course (2 modules, 20 lessons, and 50+ additional resources)
Slide Deck Presentations for all 20 lessons
Pre-sale and post-sale email sequences
10 Facebook ads and 14 eye-catching ad images
Landing Page (written by our top copywriter and designed by our web developers)
Lead Magnet (to giveaway and grow your list)
Sales Page (written by our top copywriter and designed beautifully in HTML for you)
Video Sales Letter Slides (written by our top copywriter)
Want an upsell or cross-sell?
Check out these related courses:
Who Can Make Use Of This Private Label Course?
Coaches who want to help clients overcome setbacks and challenges holding them back.
Authors who write about success, life, productivity, grit, and resilience can use this content to develop a course or book about overcoming challenges.
Bloggers focused on self-improvement, personal development or success will love this bundle because it is diverse content that will keep readers interested and coming back for more.
Speakers and Trainers can use examples from this content to illustrate easy ways to develop self-discipline and persistence.
Consultants can work with their clients to explain personal development challenges and offer easy, effective solutions.
How Can This Help Your Audience?
Your ideal prospects are searching for personal development and success strategies every day… but are they finding your site and your coaching programs?
You can position yourself as a leading expert in the success and productivity niche so you can help your clients overcome the usual obstacles with ease.
And as with all PLR.me content, you can put your name on this content and publish it as your own across any format – audio, video, text, webinars, podcasts, courses, or even live events.
SHOW MORE